About Me
If anyone tries to buy or hints towards trading my Shiny Megas or Legends, the said person will be instantaneously blocked and reported. I will also block anyone whom I feel has a different opinion from me, when the subject is something very critical. Don't be astonished if you find me blocking you. You probably offered something worthless on one of my trades or said something, that clashes against my ideals.
I AM COLLECTING DRILBUR PLUSHIES.

GOALS:

Show hidden content
---

40 Egg Storages
Shiny Raylong
Shiny Hunt
Godfred is currently hunting
Raylóng
.
Hunt started: 21/08/2018


Chain: 80
0

Game Records
Trainer ID:
#351651067
Registration:
09/09/2014
(5 Years ago)
Game Time:
4739:49 Hours
Total interactions:
9,606,000
Money:
512,811

Starter Pokémon:

Charizard






Feeds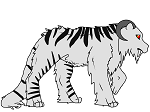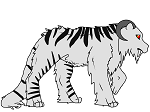 Badge Showcase
| | | | | | | | | |
| --- | --- | --- | --- | --- | --- | --- | --- | --- |
| Set #1 | | | | | | | | |
| Set #2 | | | | | | | | |
| Set #3 | | | | | | | | |
| Set #4 | | | | | | | | |
Medals











Last Visitors
Visitors
Manu_18
Sun, 17/Nov/2019, 20:20
Zarkesh
Wed, 13/Nov/2019, 22:30
loketoke
Mon, 11/Nov/2019, 18:26
milkyu-
Mon, 11/Nov/2019, 17:46
Jessica2019
Fri, 08/Nov/2019, 17:04