Badge Showcase
| | | | | | | | | |
| --- | --- | --- | --- | --- | --- | --- | --- | --- |
| Set #1 | | | | | | | | |
| Set #2 | | | | | | | | |
| Set #3 | | | | | | | | |
| Set #4 | | | | | | | | |
Welcome to my profile! :D

Hey guys, Etty here. Just a person trying to keep their composure lol. My favorite things are drawing, and sleeping. My least favorite things are waking up, and public situations. I can be very social online, but I hate doing anything with people IRL... I live with very bad mental health. My feelings can be hurt easily so please just be gentle XD

I sell art! Please check out my shop or my Deviantart!

Since it seems like everyone gives this info :


22 | Demigirl | Pansexual | INTJ | She/They



If you think my profile is interesting, you just want more people on your friendslist, or you'd like someone to chat with: I enjoy making friends, Im a good listener and pretty good at keeping convos alive :>


-That being said, I won't be hurt if you don't wanna add-








Plushies sent to those who add me

IWNDWYT
Goals- Help me Achieve These?
2023 PH Goals

>Complete any dex
-buying any trashmons you may have that *I am missing* for 420 PD
✔️ >Complete Unown alphabet
✔️ >Complete Alcremie Flavors
>Complete Floette set
>Complete Florges set
>500,000 Interactions - 44%
>Level 100 Berry - 46%
>Cooking Mama Badge
>Puzzler Badge
>Event Collector Badge
>Hatch 50 Shinies - 14 eevee


Longer term PH goals

✔️>OT shiny eeveelutions
>Complete Vivillon Set
>Shiny From Beach
>Hatch a shiny Mega
>10,000 Normal Gems - 8%

IMPOSSIBLE PH goals
>collect all alcremie variants
Meet my Sonas! (Drawn by me)
Etty
Tupi
Thanatos
Deist
Unnamed, Look below on how to help me!
My eeveelution sonas are part of a set made to express my extreme moods living with BP. Thanatos is there because, well I ruin things. I basically take all the good and watch it die. The rest of them are self explanatory. Etty is my middle ground and most used sona :>

I could use help naming my leafeon sona. They are non binary and represent defeat and depression. I try to use the letters e-t-u-p-i-s-d-y but if a name really clicks with me it wont be a game changer if Its got other letters. PP me if you've got any recommendations :D (PS I do traditional art, removing the backgrnd was hard xD)
Game Records
Trainer ID:
#757518184
Registration:
04/12/2022
(2 Months ago)
Premium member
until
28/Feb/2023
Game Time:
166:51 Hours
Total interactions:
234,885
Money:
331,078

Starter Pokémon:

Cyndaquil
Feeds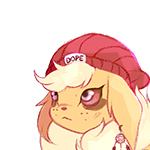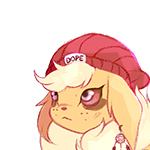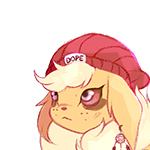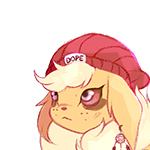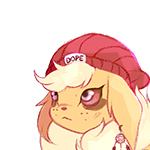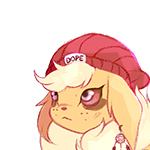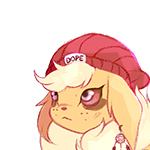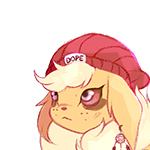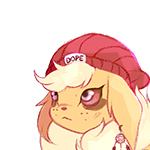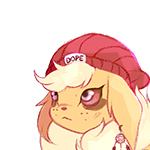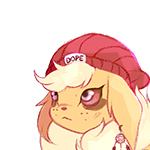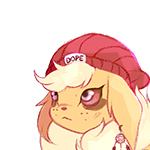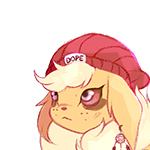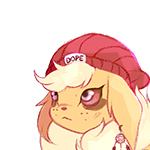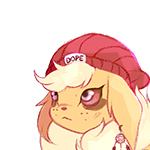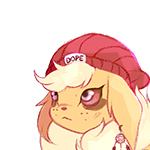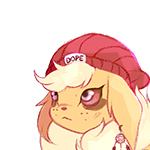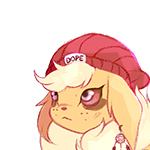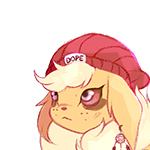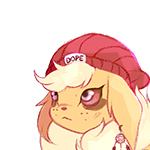 My Likes (And dislikes)
Bands / Artists/Genres:
+Weezer
+Sequoyah Prep School
+Blink-182 / Box Car Racer
+Taking Back Sunday
+Sueco
+Jack Kays
+Get Scared
+Billy Talent
+The Wonder Years
-KPop (That genre is beyond screwed up. Please watch this documentary it only gets worse the more you watch.
Shows:
+Daria
+Bojack Horseman
+ATLA
-Velma (Why you gotta do my boy Scoob like that?)
Games:
+Pokemon ofc
+Fallout 4
+Outer Worlds
+Skyrim
Colors:
+Black and Pastels =u.u=
Foods & Drinks:
+avacados
+clementines
+tomatoes
+bananas
+pickles
+tea
+coffee
-Seafood (The smell is awful :<)
-Pineapple (Idc about on pizza, its bad enough on its own xD)
Other:
+I just really enjoy satire
+Art trades :> I love getting art of my pokesonas :D
-Mental Illness. Living with anxiety, BP, Depression, and OCD makes life a challenge.
-People who hold back. Just say what you mean. Don't make me try to read between the lines or come to conclusions on my own, I'm not good at it. Tell me how you feel and we can go from there, I'll be direct with you so it's only fair I get the same.
If you read this I admire your patience :> Have a great day