General Info
Artist | Spriter | OC Creator | Gamer
Nickname: Error
Favorite Colors: Blue/Black/Purple/Red
Favorite Mythical Creature: Dragon
Long story short, people call me Error. A game-glitching artist that debatably has an addiction to creating characters, even if I don't have much of a use for them.
Most of my free time is spent either drawing, making sprites, designing new ocs, or playing games! That does mean that I won't be able to respond immediately to any messages
Feel free to contact me through palpad/pm for a conversation, I don't bite!

much.
Idk
Have my most evil girl as a cat. Idk why, but why not. I love her.
Corruption is best girl, all hail The Devil Herself, the embodiment of fear, the being made of pure evil itself!
Art by me- haha-
Game Records

Trainer ID:
#74872293
Registration:
06/03/2016
(4 Years ago)
Game Time:
2854:30 Hours
Total interactions:
250,668
Money:
16,084,556

Starter Pokémon:
Giga Charizard
Feeds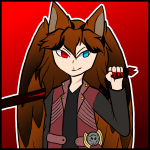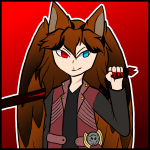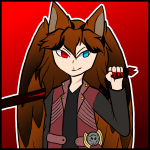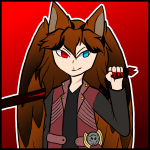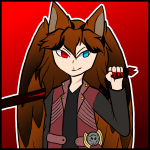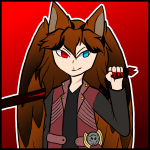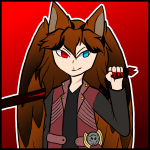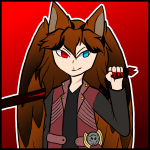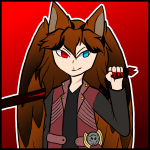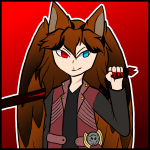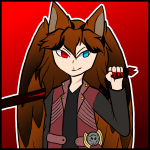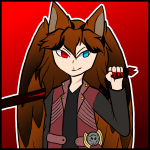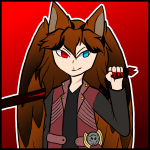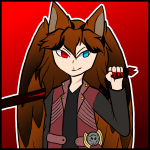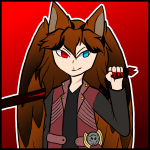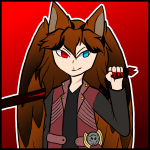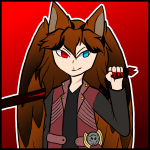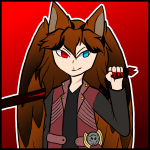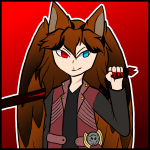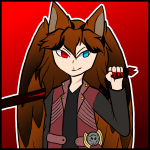 Shiny Hunt
ErrorTheDragon is currently hunting
Eevee
.
Hunt started: 01/07/2020


Chain: 29
0

Titles [Jokes]
-Violet's Minion
-The Exiled Leader
-Co-Leader of a Cult
-Someone's Partner in Crime
-Devil May Jho

"Error the Firey-Haired Minion, Of House Chaos, Corruption, Void, and Calamity, Intrepid Bestie and Collector of Souls."
-Violet, my best friend.
"How many more times will I feel the blades of betrayal slash through my back before life's finally satisfied...?"
To-Do List
Non-OC Related:

Show hidden content
---
-Maybe make some more sprites-types?
-Improve shading/details in art
-Maybe get more involved on site
-Finish giant MC castle/fortress
-Get back into RPing??
-Get back to shiny hunting, maybe?
Shiny Eevee Army?
---
OC Related:

Show hidden content
---
-Start Revamping TH OC Profiles
-Actual work on OC personalities/backstories/etc
-Rework & name "Main World"
-Develop "My Other World"
-Name all them damn unnamed ocs-
-Make more OCs
---
Misc Things:

Show hidden content
---
Contact
Last Action
Visiting the Daycare
(2 Hours ago)
Last Visitors
Visitors
Flareon_Forever
Mon, 06/Jul/2020, 20:10
beachbreeze
Mon, 06/Jul/2020, 08:44
Nyx1140
Sun, 05/Jul/2020, 19:10
cinnamondogeo
Sun, 05/Jul/2020, 15:25
ChaosTotem
Sun, 05/Jul/2020, 10:47