About Me
HELLO THERE!


Welcome to my page as you could see Castforms my favorite pokemon some of my others include Gengar, Hariyama, Metagross and Hatterene
If you want to be friends have any questions about the site or simply talk just palpad me, but here are some rules before trying to talk to me.



Some rules:


No Begging
Don't ask me to give or loan you PD, Nuggets, Pokemon etc!
Don't ask me about joining raffles
Ask me first if your wanting to sell something
If I say I dont want to buy/trade something dont keep bugging me to
No random private trades

I will not respond to anyone doing these!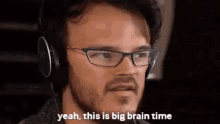 Shiny Hunt
CrazyCastform is currently hunting
Spiritomb
.
Hunt started: 16/09/2021


Chain: 1
0

Incomplete Shiny Lines
PM me if your selling these!
Will ether buy or eventually will be future hunts!!

3x Shiny Tyrogue
1x Shiny Krabby or Kingler
1x Shiny Bronzor or Bronzong
2x Shiny Dratini or evos
1x Shiny Lickitung
1x Shiny Venipede or Evo
1x Shiny Oricorio(Pom Pom)
1x Shiny Galarian Darumaka
1x Shiny Salazzle or Female Salandit
1x Shiny Galarian Meowth or Purrzerker
1x Shiny Wooloo or Dubwool
❤️ ❤️ ❤️
Game Records

Trainer ID:
#167543989
Registration:
22/02/2014
(7 Years ago)
Premium member
until
20/Feb/2022
Game Time:
2744:59 Hours
Total interactions:
2,773,636
Money:
3,449,852

Starter Pokémon:

Empoleon






Feeds
Next Shiny Hunts! O3O

Current Hunt:

Could change:
Next Hunt:

Hoenn Shiny Dex: 121/155

In no specific order!
Doduo: 0/2
Rowlet: 0/3
Patrat: 0/2
Popplio: 0/3
Falinks: 0/1
Voltorb: 0/2
Pumpkaboo: 0/2
Timburr: 0/3
Pansage: 0/3
Rare Shiny Goals

Legend hunts will start once I hit 900 shiny dex entries!
Ready to Hunt!


100%


Saving Up:


50%

25%

50%

3300/40000


Eggs hatched for guaranteed shiny




28/50



Unown Shiny Dex




6/28



Vivillon Shiny Dex




3/21


Contact
Last Action
Browsing through notifications
(20 Hours ago)
Last Visitors
Visitors
Epic_Us
Sat, 18/Sep/2021, 17:48
PsyChicGeek
Sat, 11/Sep/2021, 20:09
~Minerva~
Wed, 08/Sep/2021, 14:29
Princy_Vish
Mon, 06/Sep/2021, 16:57
Teatime_Biscuit
Thu, 02/Sep/2021, 20:14