Prof. Artevoir
"Hello I am Artevoir and welcome to Emera Town. I am sure you have met Rowan already we work together at the lab however we work on separate projects. My study is on the pokemon that live exclusively at Emera. Here have my trainer card to remember this talk"
Shadow Dex Completion

25/251
Game Records
Trainer ID:
#127730632
Registration:
08/12/2013
(8 Years ago)
Game Time:
2104:12 Hours
Total interactions:
309,206
Money:
1,558,960

Starter Pokémon:

Infernape

Feeds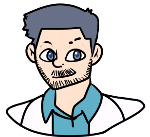 Im thinking of updating the video guides I used to do (if you dont know what im talking about on my profile is the link to said videos) and im just wondering did anyone find them actually helpful if so i might redo the videos in better quality and updated information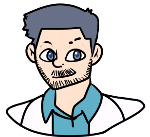 A. Alakazam Hunt
---
"Hello, are you interested in my hunt? well I am trying to find the shiny mega autumn abra so and the extra that I breed need homes. If you look at the board you will see how they will be given out"
---



Single-3,500 PD
Complete Set- 10,000 PD



Shiny Single- 450,000 PD/300 Nuggets
Shiny Complete Set- 1,300,000 PD/860 Nuggets

Mega able-650,000 PD/430 Nuggets

Shiny Mega Able- 10,000,000 PD/6,600 Nuggets
Shiny Hunt
Artevoir is currently hunting
Autumn Abra
.
Hunt started: 13/01/2020


Chain: 85
1

1

0


Medals


Contact
Last Action
Browsing through notifications
(9 Months ago)