Who am I?

Show hidden content
---

Gender: Female
👩🏽🚺

Age: 20's
🤭🤫♏️

Sexuality: Lesbian (because Les-Be-Honest I can't help how I feel)
🏳️‍🌈

Favourite Colour:

Yellow

.

Hobby(s): Creating Character Bio's, Over Analyzing Movies/TV Shows/Anime
🤔👩🏽‍💻

Future career: Book Writer
📚📝✏️

Honest truth about myself: I'm "High Functioning" Autistic. But I don't let that define who I am, I want to be treated normally.
☑️

Now you may be asking youself, why Gothitelle as a favorite pokemon? Well we have many similarities:

"It can see the future from the movement of the stars. When it learns its Trainer's life span, it cries in sadness.-BW2"

and another similarity: "It has tremendous psychic power, but it dislikes conflict. It's also able to predict the future based on the movement of the stars.-Sword"

Show hidden content
---
Favorite Anime Characters

Danganronpa-Kyoko Kirigiri

RWBY-Blake Belladonna

Sailor Moon- Neptune

Accel World-Kuroyukihime

Ah! My Goddess-Belldandy

Steven Universe-Rose Quartz

Madoka Magica- Homura Akemi

Rozen Maiden-Shinku

Attack On Titan- Mikasa Ackerman

Neptunia- Uni

Rosario Vampire- Outer Moka Akashiya

Adventure Time- Marceline

Legend Of Zelda-Princess Zelda/Urbosa

Overwatch-Sombra/Tracer/Mercy
Lucifer
Progression/Items Collected
Normal

Completion 1394/1554:

**Hatching females only unless gender set. Breeding Box is male only
~
What To Breed Next
(:Mostly Emera Pokémon's)
Collecting for regular forms: x4

/x1

/x3

/x3

/x6

/x3

/x7


149/6,050=




+Shinies


2,354/57,000=

/

+Shiny


0/77 Mega Stones

Contact
Last Action
Reading the news
(3 Hours ago)
Game Records

Trainer ID:
#169489357
Registration:
12/02/2020
(1 Year ago)
Premium member
until
31/Oct/2021
Game Time:
959:58 Hours
Total interactions:
561,439
Money:
756,453

Starter Pokémon:

Typhlosion







Feeds




















Gothitelle Variations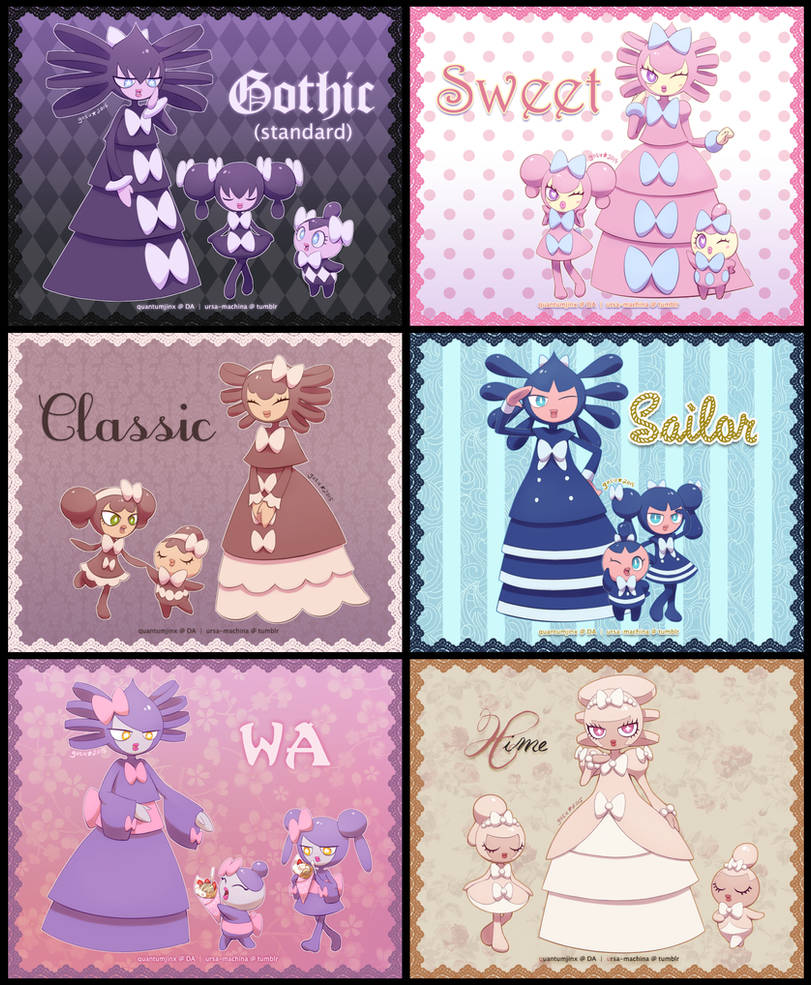 ~credit to
quantumjinx
Badge Showcase
| | | | | | | | | |
| --- | --- | --- | --- | --- | --- | --- | --- | --- |
| Set #1 | | | | | | | | |
| Set #2 | | | | | | | | |
| Set #3 | | | | | | | | |
| Set #4 | | | | | | | | |