Rp To-Do list
Re-Boot Borderlands

Re-Boot COTR

Make a Magic Rp.

Work on plot lines for Current Rps.
Shiny Hunt
A_BrokenAngel is currently hunting
Pichu
.
Hunt started: 29/05/2019


Chain: 411
0

About Me
This is a Link to my AskBlog on PokeHeroez!Ask the Cast Of AngellTale!
Boop
These are my babys, Gifts to all who give moi one

Im also looking for a Ninetales Plush, pokemon your missing from my box if i get one

I am a...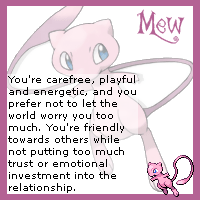 Also, Join the DragonType Fanclub Under Pok
Game Records

Trainer ID:
#713808568
Registration:
27/11/2017
(2 Years ago)
Game Time:
1461:20 Hours
Total interactions:
52,077
Money:
425,211

Starter Pokémon:

Typhlosion
Feeds




















Contact
Last Action
Browsing through notifications
(4 Hours ago)
Fallen Angell League
PM Me to Sign up for a position!

1st Gym: Baku4Life ( Fire)

2nd Gym: Trix (Fairy)

3rd Gym: FallenSouls (Ghost Dark)

4th Gym: Hipster (Steel)

5th Gym: Blue (Water Flying)

6th Gym: DJ (Dragon)

7th Gym: Quartz (Fighting)

8th Gym: Zabe (Dark)

E1: Noel (Grass/Ghost)

E2: Aureliance (Fighting/Fairy)

E3: HowlarMoon(Water/Fairy)

E4: Kbro (Fire and Dragon)


Current Champion: FallenAngell (???)