About Me
Welcome!
A Half-Blood of the eldest gods,
Shall reach sixteen against all odds,
And see the world in endless sleep.
The hero's soul, cursed blade shall reap,
A single choice shall end his days,
Olympus to preserve or raze.
Seven Half-bloods shall answer the call,
To storm or fire, the world must fall,
An oath to keep with a final breath,
And foes bear arms to the Doors of Death
Avatar by
CaptainBobbin
Shiny Hunts
Hunting for all shinies with my OT
Kanto Progress:

65/149
Hoenn Progress:

0/129
Kalos Progress:

0/106
Hunt list:
- Eevee (4/4)

[DONE]
- Kabuto (2/2)

[DONE]
- Omanyte (0/2)

- Clefairy (0/2)

- Farfetch'd (0/1)

Shiny Articuno Hunt
ARTICUNO:

125000 Ice Gems
2837/12750 ~


125000 Flying Gems
4909/12750 ~
Eggs - 1/85
Game Records

Trainer ID:
#238596186
Registration:
04/12/2016
(3 Years ago)
Game Time:
893:25 Hours
Total interactions:
234,568
Money:
95,638

Starter Pokémon:

Sceptile






Feeds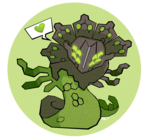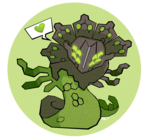 Who lent me that Landorus (Therian) a few months ago? I accidentally deleted the post with your name!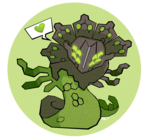 #ShinyBirdies
Welcome! To complete my goal on Pokeheroes, I need to shiny hunt the 3 legendary birds!
And I need help!
TICKETS:
Every 5 flying gems sent is 1 ticket!
Every 3 ice gems sent is 1 ticket!
Sharing gets 1 ticket!
Every egg (2500 gems) I will give out a prize to the top donator!! These prizes will either be a mega-able of your choice, an event of your choice or a shadow of your choice!
Prizes in
here
and
here!
More prizes will be added when the hunt starts!
[Forum Thread]
[Share It]
Shiny Hunt
-Kronos- is currently hunting
Omanyte
.
Hunt started: 11/01/2020


Chain: 132
0

Shiny Mega Hunts
Shiny Mega Pidgeot




What I need:


[4154/5000] Flying Gems
[434/5000] Normal Gems




Badge Showcase
| | | | | | | | | |
| --- | --- | --- | --- | --- | --- | --- | --- | --- |
| Set #1 | | | | | | | | |
| Set #2 | | | | | | | | |
| Set #3 | | | | | | | | |
| Set #4 | | | | | | | | |
Contact
Last Action
Browsing through notifications
(2 Hours ago)