About me!
my avatar is skid from spooky month, he's also a character in Friday night funkin'.

"IT IS THE SPOOKY MONTH!"
― Skid and Pump, It's spooky month

Fave fnf character(s): skid and pump (sir pelo let fnf use them)
Least fave fnf character(s): spirit (cus he murdered my 2nd fave character, senpai)
Fave modded fnf character(s): sarvente (mid fight masses) and whitty (vs. Whitty)
Least fave modded fnf character(s): tricky (he's too annoyingly loud)

spooky month - unwanted guest
spooky month - the stars

Hi, I'm ~skid~ but you can call me snommy, frost, skid or ivy. I'm 8 and I have nothing else to do on the weekends other than play pony town. I'm a female, I only take pronouns she/her unless in a rp my character is not female. The special thing about me is that I have autism. I don't know why but I can still fall for scams in adopt me ;-; my favourite games are pony town, pokeheroes, chicken smoothie, Pokemon diamond and roblox. My username in roblox is unicornlover6ooo.
One of the first shiny slowbro galarians OS:
My blushies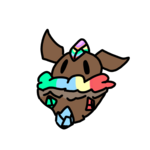 💙snom mania💙
💗💖💗💖💗💖💗💖💗💖💗💖💗

💗💖💗💖💗💖💗💖💗💖💗💖
Game Records

Trainer ID:
#563707015
Registration:
23/10/2020
(6 Months ago)
Game Time:
129:59 Hours
Total interactions:
47,854
Money:
16,855

Starter Pokémon:

Samurott
Feeds




















Contact
Last Action
Reading the news
(11 Hours ago)
Medals
~skid~ hasn't collected any medals so far.