Spyder's Web
Hey there! Spyder here! That's my name, please call me by it (I also respond to BloodSun, tho).

Proud minion of Bill Cipher

I'll probably be online most hours unless I say otherwise.

If you have an RP, show it to me, I might just join!

I'm open to PP/PM for selling/trading Pokémon/Items, casual conversation, or just whatever you may need to contact me for! I won't initiate the conversation, tho, unless I need something (I'm a bit too awkward for that :,) ).

My birthday is 11/11 (Nov. 11)
I'm a Scorpio (tho, I don't think it matters)
ENFP

If I say something that offends you, it's probably not meant that way.

I am a hobbyist artist, I do accept critiques. I also occasionally write, I accept critiques on that, too.
Art is N O T free to use without credit and me saying so
I'm a Nintendo freak. I grew up on the Wii and the 3DS.
Current favorite franchises are Pokémon, Kirby, and Splatoon.
My favorite show is Gravity Falls and my favorite movie is Coraline.
Favorite animals are Snakes and Spiders and most creepy crawlies.
Favorite pet is Dogs/Ferrets.
Favorite food is Sushi, favorite drink is Root Beer.
Favorite YTer is TerminalMontage (you should really go watch their content, it's hilarious).
Favorite song is most songs by Jack Stauber and Lemon Demon.
Commissions
Commission Status: CLOSED
Your name will stay in a slot until you pay
You have 72 hours (three days) after you receive your art to pay
Pay
A F T E R
you get the art
PM me your order along with the word "Kirbymon" (preferably at the top) to let me know you actually read this
You CANNOT use the art until you pay, if I find out you have used it without paying, I will report you and/or make you take the art down
Examples Here
Slots:
1. DARK_DEMON
2. CatLady
3.~Seishin~
4. Nymphrasis
5.
(Base) Prices (PWYW after you pay the listed price) + extra info

Show hidden content
---
Sketch:
•Headshot: 2k
•Full body: 3k

Lineart:
•Headshot: 6k
•Full body: 8k

Colored:
•Headshot: 10k
•Full body: 15k

Colored + simple shading
•Headshot: 18k
•Full body: 25k

Colored + simple shading + background
Single color background:
•Headshot: 25k
•Full body: 30k

Multi-color background:
•Headshot: 32k
•Full body: 36k

Complex background:
•Headshot: 40k
•Full body: 50k



What I can do
•Pokémon
•Kirby characters
•OCs
•Canon characters
•Basically most characters if I have a ref pic

What I can't do
•Overly detailed Pokémon/characters
What I use to draw
•Traditional
•Digital (my iPad)
•3D (limited time! Not the best, but I'll try)

Styles I can draw in
•Simple cartoon (Prices stay same)
•Cartoon (500 pd upcharge)
•Chibi (Prices stay same)
•Semi-Anime (2k upcharge)

!!EXTRA CHARACTERS MULTIPLY THE PRICE BY HOW MANY MORE CHARACTERS YOU WANT (EX. 3 characters, complex background, full body: 50k X 3=150k)!!
!!BACKGROUNDS ONLY ON DIGITAL!!
PM (NOT PP!) me your order along with the word "Kirbymon" (preferably at the top) to let me know you actually read this
Find me here
Email:
[email protected]
POGO: 3379 5613 7546
ACPC: 63912474685
TikTok (gonna get yelled at for this one): @bloodsunartz
The Spyderlings
Son
DavidPlaysPika2

Daughter
MY_IRENE

The cool Uncle
xiaored228

Toaster Son
SilverBoi

Lovely Trashcan
Kamini

Local sewer rat who screams at you
Godfaking

Cat That Screams At You Until You Put Food In Its Bowl™
ThePhantomWolf

Weird cousin next door that sells bootleg Frozen dvds
DrHeinzDoofenshmirt

Gay cousin
MadisonDaDragon

Grandad
Uncle_Nugget

That one friend that always hangs out for no reason but enjoys the company anyways, also dog
pixlyJolt

Weirdo Brother
Suvichan

Pet Dragon
DragonBladeZ

Musical Fourth Cousin
Incineroar202

The "I have to deal with bs every week tm" older sister
-Drago

Brother
BlazeZet

The pigeon that poops on people
Grietine

The Vibe Check who cares too much
LordSamton

Snom baby
Woof

Light Spider Twin that steals your steak
Road_Caeser

The mushroom ghost that haunts the page
BanzhanMushroom

That one uncle, who shows up whenever he wants to, and nobody knows where he actually lives
God~

Mouse who loves sweets
LukeArch87

The Sister Who Is Evil But Hides It
~Seishin~

Weeaboo cousin
Sabastian

Loud Karaoke Cousin
cisuMoTsnetsiL

Son who joins the fusion team
Ralxen

Dumb Gaming Brother
SonicAndTheBlackKnight

A good neighbor that always makes you sandwiches
41hrva

A Black Cat with a Bad Mood
~TwilightPrincess~

The Weeaboo in your garbage at least I keep it as clean a a trash can can be
DragaliaFoundZace
Goals
PH goals
Get a Yveltal ()
Make an art shop (✔️)
Sell 100 art pieces ()
Get a shiny for each of my favorite pokemon ()
Get a Mil. pd ()
Get a lot of nuggets ()
Get premium ()
Get every plush ()
Complete Unova Dex ()
Complete Alola Dex ()
Complete Galar Dex ()
Fix the gem cauldron (✔️)
Buy some more art ()
Create a diary (✔️)
Get my boxes cleared out of all unwanted Pokémon ()

Off PH goals
Get a Switch ()
Get favorite games for the Switch ()
Own a Corgi ()
Own a Snake ()
Learn Japanese ()
Travel to Japan ()
Create my own comic/book series ()
Create my own animated show ()
Make a successful YT channel ()
Get a Taranza plush (✔️)
Get every pet in Among Us ()
Badge Showcase
| | | | | | | | | |
| --- | --- | --- | --- | --- | --- | --- | --- | --- |
| Set #1 | | | | | | | | |
| Set #2 | | | | | | | | |
| Set #3 | | | | | | | | |
| Set #4 | | | | | | | | |
Game Records

Trainer ID:
#578018291
Registration:
28/04/2020
(5 Months ago)
Game Time:
491:21 Hours
Total interactions:
72,498
Money:
372,457

Starter Pokémon:

Serperior
Feeds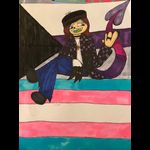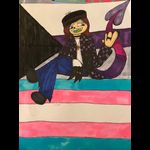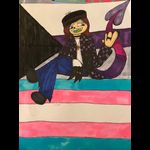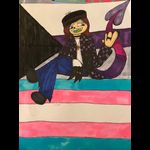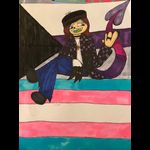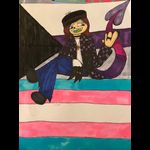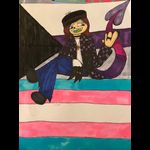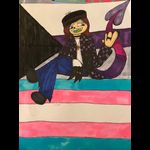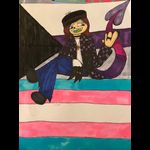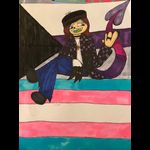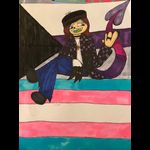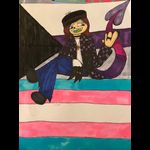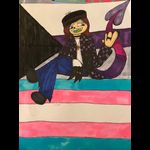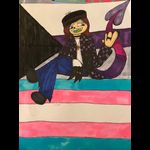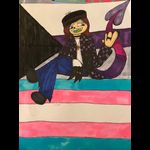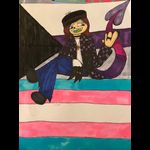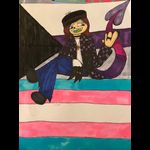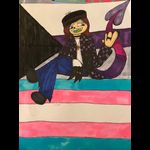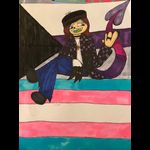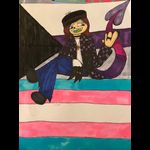 Contact
Last Action
Viewing a Userprofile
(15 Minutes ago)