Badge Showcase
| | | | | | | | | |
| --- | --- | --- | --- | --- | --- | --- | --- | --- |
| Set #1 | | | | | | | | |
| Set #2 | | | | | | | | |
| Set #3 | | | | | | | | |
| Set #4 | | | | | | | | |
Medals
OceanTotodile hasn't collected any medals so far.
Game Records
Trainer ID:
#897874170
Registration:
05/01/2019
(1 Year ago)
Game Time:
240:34 Hours
Total interactions:
197,230
Money:
440,557

Starter Pokémon:

Feraligatr
Feeds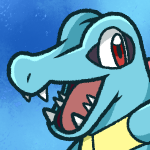 By galaxyrazor - 21 Hours and 54 Minutes ago.
so since my birthday is tomorrow I decided to do a giveaway
the prizes are
1st:any 3 Pokemon from my GIVEAWAY BOX
2nd:any 2 after 1st has chosen
3rd: Andy 1 after 1st and 2nd have chosen.
to win? just share the ENTIRE FEED and the hashtag:
#Galaxysbday
, heart the original post and comment you favourite ever gift
ENDS IN 24 HOURS!!!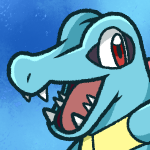 By ShinyMegaHunter - 8 Hours and 13 Minutes ago.
Super Shiny Box Blow Out Day 2! (Do please share this feed. )

Since the Shiny Chain has decided that it needs to spit up even more Shiny Zubat, the Box Blow Out goes into a second round. And this time, it includes my leftovers from my SM Swablu hunt at the beginning of this year.

Share this feed, heart it, and if you fancy yourself a Shiny Swablu Line, a Mega-able Altaria, a Shiny Zubat line or a Mega-able Golbat - set up a PT with some Trashmon, drop a line what you would like, and I will trade you the mons (as long as supplies last).
Last Visitors
Visitors
Happymonkey
Sun, 05/Apr/2020, 07:44
MoodyAbba
Sat, 04/Apr/2020, 10:52
Galvadyne
Wed, 01/Apr/2020, 16:59
FurryStar
Sat, 21/Mar/2020, 17:06
sofyrose
Sat, 21/Mar/2020, 17:05
Contact
Last Action
Walking along Route 53
(6 Hours ago)