. me .
|
mimi
|
19
|
entp
|
hiya!
i'm mimi! but you can call me chiyo, mel, seona, or just plain mimi is fine! i've been on pokeheroes for about 3 years, so i know quite a bit about the site. if you have any questions, feel free to send me a palpad message or a pm!

a little bit about me... i love the marvel cinematic universe (mcu)!! it's probably my biggest fandom. other interests include; star wars, lotr/the hobbit, pokemon (duh), fire emblem, animal crossing, k-pop, anime, and more! if you share any of the previously listed interests, feel free to talk to me about those at any time! i don't bite, i promise!!
. bruh .
lucifer morningstar = current obsession
Shiny Hunt
Mimi is currently hunting
Grookey
.
Hunt started: 18/01/2020
Chain: 258
6

Game Records

Trainer ID:
#805108098
Registration:
02/06/2016
(3 Years ago)
Premium member
until
25/Feb/2021
Game Time:
3269:52 Hours
Total interactions:
4,884,933
Money:
2,562,804

Starter Pokémon:

Venusaur



Feeds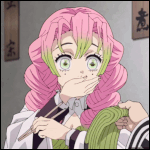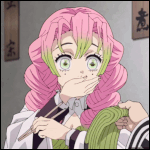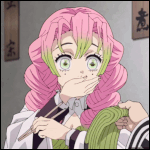 Soo, since this whole situation happened, I haven't been able to be alone with my thoughts because I tend to overthink on the 'what ifs'. I have been forced into watching Netflix shows. Stepbrother's orders. First, it was Hollywood, a Netflix original. Thennn it was Akame Ga Kill... Now what, you may ask? Lucifer. Ohhh, it's so good. I haven't been able to stop watching it. I mean, I have to do other things with my time, but.. this show has absorbed my every thought, ahah. Sorry for my inactivity!! I'll be going back to work soon as well! Very excited to see what I can accomplish now that I'm back on my two feet!
. contact me .
wanna find me elsewhere?
Bell Tree Forums: Seona

PFQ: Chiyo

ChickenSmoothie: .dollface.