. me .
|
seona
|
18
|
entp
|
hiya!
i'm eldegoss! but you can call me chiyo, mel, seona, or just plain mimi is fine! i've been on pokeheroes for about 3 years, so i know quite a bit about the site. if you have any questions, feel free to send me a palpad message or a pm!

now, about me! i LOVE music! specifically any type of pop, whether it be foreign or in my mother tongue! i also love animal crossing, pokemon, fire emblem, and a bunch of other nintendo stuff! i also take quite a liking to anime. i also reaaaally enjoy the marvel cinematic franchise! if we share similar interests, you can always message me about them!
worldwide handsome~
Shiny Hunt
Eldegoss is currently hunting
Grookey
.
Hunt started: 18/01/2020
Chain: 43
1

Game Records

Trainer ID:
#805108098
Registration:
02/06/2016
(3 Years ago)
Premium member
until
25/Feb/2021
Game Time:
3177:04 Hours
Total interactions:
4,884,565
Money:
2,476,291

Starter Pokémon:

Venusaur



Feeds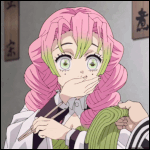 Help me think of a name for my new shiny baby (Kyurem). The person who gives me the best name (the one I end up choosing) will get 50k PD~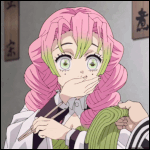 Duuuude.

My first day was awesome! I did this;

• learned how to make specific ice cream for the shop
• washed dishes (even got to sanitize them by putting tablets in the water which turned it blue)!!!
• made friends
• got FREE ice cream (i chose coffee flavor and chopped up some heath bars into it, it was so good)!
• made customers happy!
and most importantly,
• had an AMAZING day!

My feet hurt so bad but it's so worth it to be thanked by people regardless of their age! I think the children and elderly hit me the hardest when they say thank you; it's just... so sweet ;w;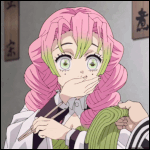 . contact me .
i'm the one i should love~
wanna find me elsewhere?
Bell Tree Forums: Seona

PFQ: Chiyo

ChickenSmoothie: .dollface.