Who Am I?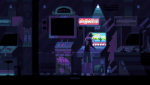 ᴺᴼᵂ ᴾᴸᴬᵞᴵᴺᴳ : Can't we just leave the Monster alive? - TXT
↻ ◁ II ▷ ↺

𝚈𝚘𝚞'𝚛𝚎 𝚐𝚘𝚒𝚗𝚐 𝚝𝚘 𝚋𝚎 𝚝𝚑𝚎 𝚑𝚎𝚛𝚘
𝙽𝚘𝚠 𝙸'𝚕𝚕 𝚋𝚎 𝚝𝚑𝚎 𝚖𝚘𝚗𝚜𝚝𝚎𝚛
𝚆𝚎'𝚛𝚎 𝚍𝚘𝚗𝚎 𝚙𝚕𝚊𝚢𝚒𝚗𝚐 𝚋𝚘𝚛𝚒𝚗𝚐 𝚛𝚘𝚕𝚎𝚜
𝙰𝚗𝚍 𝚠𝚎'𝚟𝚎 𝚋𝚎𝚌𝚘𝚖𝚎 𝚎𝚊𝚌𝚑 𝚘𝚝𝚑𝚎𝚛𝚜'

ᴠᴏʟᴜᴍᴇ :▮▮▮▮▮▮▯▯▯
┏━━━------------------------------------━━━┓

Hey there. I'm Ignis Pyre Carmelita, an androgynous aroace that goes by all pronouns. Feel free to stay here for as long as you want, this is a safe place.

I'm a roamer of the Forums and I am an avid Roleplayer, if I say so myself. I'm open to all types of Rps. Private ones, multifandom ones, y'know it. If you want to do a private rp, go ahead and palpad me.

My Palpad and Pms are always open, but please ask permission before adding me into palpad groups, especially with people I do not know. Respect my wishes, please. I do not tolerate disrespect and arrogance. If you continue doing so after I give you warnings, it will be a block.

My favorite Pokemon are Zorua and Luxray, with Garchomp coming in at a close second. I like listening to Indie Rock / Alt Pop and Chaotic Evil songs. Most of my fandoms are childish fandoms (Ninjago, Kyuurangers, LMK, Beast Wars: Transformers etc etc.) but I still love them with all my heart.

✬ And that is all for now, see you magnificent peeps later ✬

┗━━━------------------------------------━━━┛

─── ・ 。゚☆: *.☽ .* :☆゚.───

"Why is it that you have to warn others about yourself?"

── ⋆⋅☆⋅⋆ ──

ᴺᴼᵂ ᴾᴸᴬᵞᴵᴺᴳ : Baby Blue Shades - Bad Suns
0:47 ───ㅇ─────3:33
↻ ◁ II ▷ ↺

𝚃𝚑𝚒𝚗𝚔 𝚊𝚋𝚘𝚞𝚝 𝚊𝚕𝚕 𝚘𝚏 𝚝𝚑𝚎 𝚠𝚊𝚢𝚜 𝙸'𝚟𝚎 𝚌𝚑𝚊𝚗𝚐𝚎𝚍
𝚃𝚑𝚊𝚝'𝚜 𝚠𝚑𝚎𝚗 𝚢𝚘𝚞 𝚝𝚘𝚕𝚍 𝚖𝚎
𝚈𝚘𝚞 𝚑𝚘𝚙𝚎 𝚝𝚑𝚊𝚝 𝚝𝚑𝚎 𝚘𝚕𝚍 𝚖𝚎
𝙼𝚒𝚐𝚑𝚝 𝚜𝚑𝚘𝚠 𝚞𝚙, 𝚑𝚎'𝚜 𝚗𝚘𝚝 𝚌𝚘𝚖𝚒𝚗' 𝚋𝚊𝚌𝚔

─── ・ 。゚☆: *.☽ .* :☆゚.───
Shiny Hunt
IgnisCarmelita is currently hunting
Larvitar
.
Hunt started: 28/03/2023


Chain: 12
0

0

0


Game Records

Trainer ID:
#789201471
Registration:
15/09/2020
(2 Years ago)
Game Time:
957:26 Hours
Total interactions:
116,476
Money:
2,294,474

Starter Pokémon:

Samurott
Feeds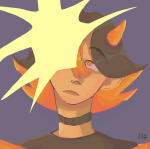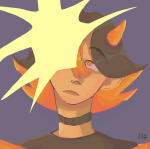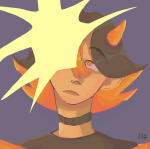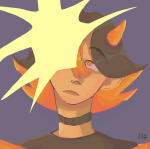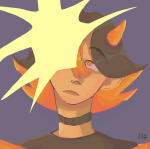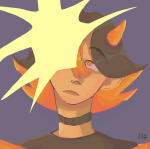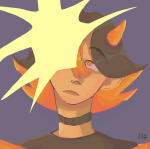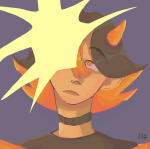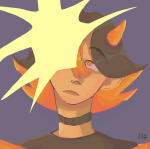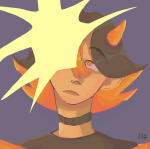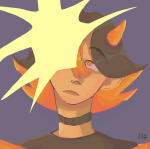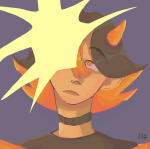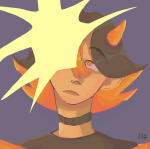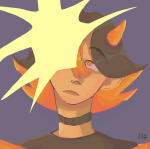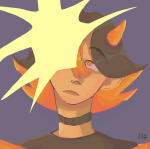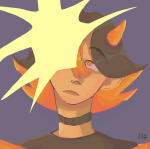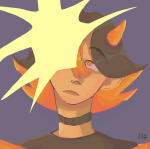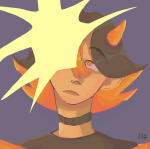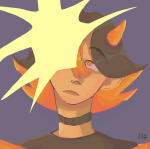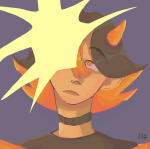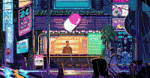 ─── ・ 。゚☆: *.☽ .* :☆゚.───

"Emotions are a complicated thing. That's why I have a switch controlling them! On and off, see?"

── ⋆⋅☆⋅⋆ ──

ᴺᴼᵂ ᴾᴸᴬᵞᴵᴺᴳ : Hot Rod - Dayglow
0:24 ───ㅇ─────3:25
↻ ◁ II ▷ ↺

𝚃𝚊𝚔𝚎𝚗 𝚋𝚊𝚌𝚔 𝚊𝚐𝚊𝚒𝚗 𝚊𝚕𝚕 𝚝𝚑𝚎 𝙸 𝚎𝚟𝚎𝚛 𝚠𝚊𝚜
𝙸𝚝 𝚠𝚊𝚜 𝚘𝚗𝚕𝚢 𝚓𝚞𝚜𝚝 𝚊 𝚙𝚑𝚊𝚜𝚎
𝙸 𝚗𝚎𝚟𝚎𝚛 𝚝𝚑𝚘𝚞𝚐𝚑𝚝 𝚘𝚏 𝚒𝚝 𝚝𝚑𝚊𝚝 𝚠𝚊𝚢
𝙱𝚞𝚝 𝚠𝚑𝚊𝚝 𝚍𝚘 𝙸 𝚔𝚗𝚘𝚠?

─── ・ 。゚☆: *.☽ .* :☆゚.───

The PH family
~Monarch~!
She's super kind, she's the head of the family. Beautiful and cool, love her so much!
── ⋆⋅☆⋅⋆ ──
Kendo!
The brotha in the family! He's really cool, really funny and a great Rper! His sense of humor is great
── ⋆⋅☆⋅⋆ ──
Reo!
They're like an auncle to me! (Aunt + uncle) Super fun to talk to and listen to, their ideas are incredible!
── ⋆⋅☆⋅⋆ ──
Rhuna!
Another Aunt! She's funny, and chaotic!
── ⋆⋅☆⋅⋆ ──
Hearth! & Sol!
My absolute favorite Besties. Our energies match very well.
── ⋆⋅☆⋅⋆ ──
Kuni / Scara!
The other head of the family! They're nice to be around too!
── ⋆⋅☆⋅⋆ ──
Luke!
My second brother! Roleplaying with him is really fun and amazing, because he's so creative!
── ⋆⋅☆⋅⋆ ──
Grimm!!
She's like the opposite of a vodka aunt, she's the macaron aunt of the family!

Will add more :]]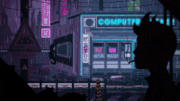 ─── ・ 。゚☆: *.☽ .* :☆゚.───

"To have empathy for those around us despite the state of the world, that's what makes us human."
── ⋆⋅☆⋅⋆ ──

ᴺᴼᵂ ᴾᴸᴬᵞᴵᴺᴳ : Bad Decisions - Only Sun
1:24 ───ㅇ─────3:43
↻ ◁ II ▷ ↺

𝙵𝚊𝚕𝚕𝚒𝚗𝚐 𝚍𝚘𝚠𝚗, 𝙵𝚊𝚕𝚕𝚒𝚗𝚐 𝚒𝚗𝚝𝚘 𝚢𝚘𝚞
𝚈𝚘𝚞 𝚜𝚊𝚠 𝚖𝚎 𝚍𝚛𝚘𝚠𝚗, 𝚈𝚘𝚞 𝚜𝚊𝚠 𝚖𝚎 𝚜𝚒𝚗𝚔 𝚛𝚒𝚐𝚑𝚝 𝚝𝚑𝚛𝚘𝚞𝚐𝚑
𝚆𝚑𝚊𝚝 𝚍𝚘 𝚗𝚘𝚛𝚖𝚊𝚕 𝚑𝚞𝚖𝚊𝚗𝚜 𝚍𝚘?

─── ・ 。゚☆: *.☽ .* :☆゚.───
Contact
Last Action
Posting in the Forum
(5 Hours ago)
Badge Showcase
| | | | | | | | | |
| --- | --- | --- | --- | --- | --- | --- | --- | --- |
| Set #1 | | | | | | | | |
| Set #2 | | | | | | | | |
| Set #3 | | | | | | | | |
| Set #4 | | | | | | | | |