Spyder's Web
"
I'M NOT CUTE, NOR AM I SMOL!!!
"
-Spyder
Read my Rules of Contact before contacting me, thanks
Heya! I'm Spyder!
She/Her/They/Them
Certified Spooky Month apologist
I'm a lil fire demon just tryna make it through life.
Birthday is 11/11 and I'm a Scorpio
I won't give out my age publicly, but, if we talk enough, I'll probably tell you it privately
If you would like to talk to me, PP and PMs are always open, but I may take a little while to respond, as I have other things to do, both on and off-site.
I'm also kinda crap with pronouns so, if I misgender you, it's totally unintentional and holds no malicious intent at all. (I mostly refer to everyone as they anyway)
I'm also a huge Nintendo fan. Been raised on Pokémon, Mario, and Kirby, so if ya want some trivia, or simply wanna talk about those things, I'm hear to listen.
My fandoms at the moment are Friday Night Funkin, Pokémon, Kirby, Undertale (kinda), FNAF, and Splatoon.
Favorite food is Sushi. Favorite drink is Coke.
Favorite animals are Spiders, Scorpions, Mantises, Dogs, and Ferrets.
I love horror stuff.
I freaking love Lemon Demon
Art is
100% N O T
for anyone's use aside from my own. If you see someone using my art without explicitly stating i said they could, report it to me and/or a mod.
Art above it is my art and only for me to use.
Rules of contact
Rules of Contact
If you message me on here or elsewhere, don't just message me 'hi' or something like that, just tell me what you want, I'll be willing to talk then
If you message me elsewhere and your username is different there, tell me your username here so I know who I'm talking to
Don't message me asking for Pokémon/Items unless I ask for it in a feed
Don't PM me, just use Palpad when talking to me. I find PMs to be scary honestly.
Please, please, PLEASE do not give me random nicknames, it makes me extremely uncomfortable and unwilling to talk to you, call me Spyder, that's already a nickname
Don't ask for what I look like, especially pictures, I hate the way I look on camera and I'm not that great at describing things. This, too, makes me extremely uncomfortable.
Friending you =/= You're an actual friend (either I liked your profile and/or I wanna talk to you)
Find me here
Email:
[email protected]
POGO: 3379 5613 7546
ACPC: 63912474685
TikTok (gonna get yelled at for this one): @bloodsunartz
YT: StaticSpyder
Roblox: SatireSCP
Switch Friend Code: SW-1259-5650-5319
Minecraft: StaticSpyder27
Frappuccino
BABIE MAN-
A lil adopt auction that I got from
Aspen
I love them so much- 💜
Shiny Hunt
Friendly_Hellspawn is currently hunting
Sewaddle
.
Hunt started: 16/09/2021


Chain: 28
0

Badge Showcase
| | | | | | | | | |
| --- | --- | --- | --- | --- | --- | --- | --- | --- |
| Set #1 | | | | | | | | |
| Set #2 | | | | | | | | |
| Set #3 | | | | | | | | |
| Set #4 | | | | | | | | |
Game Records

Trainer ID:
#578018291
Registration:
28/04/2020
(1 Year ago)
Game Time:
1525:02 Hours
Total interactions:
167,958
Money:
223,352

Starter Pokémon:

Serperior
Feeds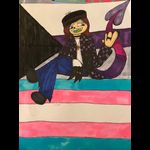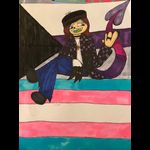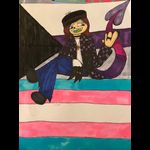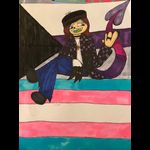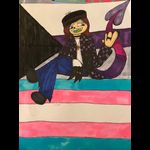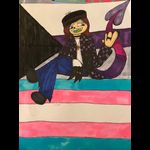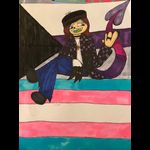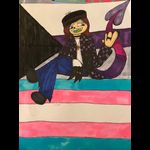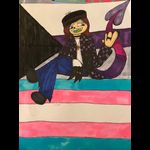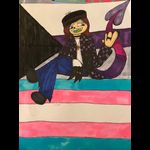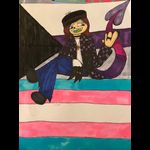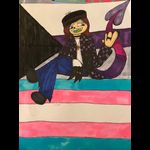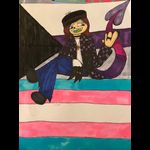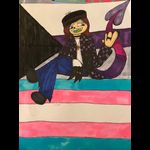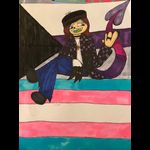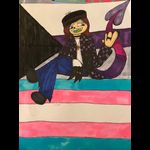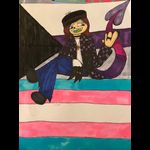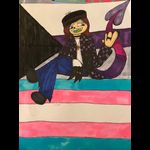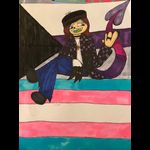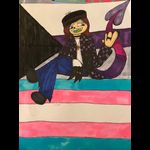 Contact
Last Action
Viewing a Userprofile
(6 Hours ago)