Shiny Hunt
Delta~ is currently hunting
Spiritomb
.
Hunt started: 21/06/2022


Chain: 150
1

✦ No Gods Or Kings ✦
Begin audio prompt in 3, 2, 1

Stay with this name or call me Mike.

♥



My job keeps me busy from Mon to Sun
which means that it can happen, I am
just online to check my Pokémon.

♥








Goals I want to achieve.



△ Complete all dexes
△ to get Shiny mega Charizard X
△ Hunt all event mons






They make my Golden Times



SilverEevee-Chan △ Cherry_Blossom
Eclips98 △ Lucky_Joestar △ Omega~
Teatime_Biscuit △ C0FFee △ BlackNightLuna
pranjal12 △ BanetteMC △ BBubbletea
Akemie △ Kazyaquin △ Nika~

I like them because they are
very nice to me and helpful.

It's awesome to chat with them ♥






Document your results.



△ Helping you everytime!
△ I give mostly stuff away for free (Just friends)
△ Thanks to all friends for beeing there!
✦ Bioshock ✦ DelClair ✦


My strong and only big Daddy for all times, love you Johnny ~ ♥
Game Records

Trainer ID:
#671400161
Registration:
07/12/2020
(1 Year ago)
Premium member
until
13/May/2023
Game Time:
588:15 Hours
Total interactions:
1,051,741
Money:
1,585,565

Starter Pokémon:

Empoleon
Feeds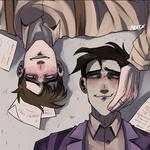 Okay I guess i made I last call to everyone wo wants a shiny Spiritomb! Tomorror 17 pm server time I dont accept any wishes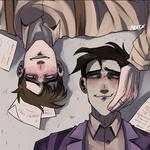 By B0MBus - 1 Day and 8 Hours ago.
I HAVE DONE IT!!
Reached a mile stone (gather 100k of precious honey)
Soo to celebrate I am doing a giveaway
Share the
#HoneyForLife
and like to win either of theese
First: 400 nuggets
Second: A "The Art of Defense Book"
Third: Full set of cosplay boxes for pikachu
Forth: One shiny pinch and a fomantis
Thx to everyone who oayed me in honey 🍯🍯
Ends at July 3rd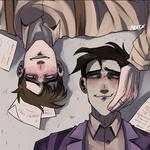 ✦ Only Man ✦
-`ღ´-
Dave's beloved Workaholic
-`ღ´-
that's why we opened a shop together




♥

I'm a Ghost Pokémon Trainer

♥




♥

You have too many of them? Send me a PM ~

♥





Discord: L E T T U C E#1765 || Telegram: @CassetteMan




Thanks to Akemie for this Beauty ♡
For you to know! I have the same IP Adress like Omega~ ♥





△ Gems △



Eclips: Dragon Gems
Cherry_Blossom Fight & Psyc Gems




△ Other Stuff / I own △



Helpy PD & Nuggets
pranjal12 Plushies

Contact
Last Action
Storing Pokémon
(23 Minutes ago)