Forum Thread
Hello!
Forum-Index
→
Introduce yourself
→
Hello!
RyutoSetsujin

OFFLINE
Trainerlevel: 7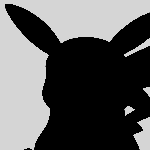 Forum Posts:
1
Oayo! I'm Ryuto Setsujin :) I'm looking to just enjoy the game and get some cool Pokemon in the process.
If anyone must know, I'm mainly looking for shinies, Fuecoco, and retro Pokemon :P (If anyone gives me a Fuecoco plush I'll be super happy)
I love anime, hololive, music (J-Pop and doujin music, like t+pazolite and Camellia), and gaming (I love rhythm games, puzzle games, and platformers).
I hope to make a ton of friends on this site and have a ton of fun! Nice to meet you all!
---