Forum Thread
Sleepmaster's sprite dump
Forum-Index
→
Fanmades
→
Spriting
→
Sleepmaster's sprite dump
Rythorn (Ryhorn)
Description:
This pokemon spends most of it's life around nature. Despite being dangerous to touch due to it's spikes, It's a very kind pokemon that likes socializing and befriending other pokemon. The butterflies often stay close to them so if you spot a butterfly, there might be a ryhorn nearby.
Notes: Took me about 2 hours to finish. I even got lazy and straight up just used a hue changer for the shiny but it turned out great so i'm keeping it 🤷. Fake eventmon #1
---
bootheghostgirl

OFFLINE
Trainerlevel: 43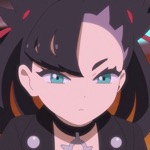 Forum Posts:
4
TY! I sprite when I have literally nothing to do and this has been a busy week 😭. I planned on spriting something like 3 days ago but my plans have been fist fighting eachother so I didn't really have the time until now. Will definitely make more though :)
---
P1N51R (Pinsir)
Description:
The best creation of a great scientist! This pokemon is very powerful and was made to be a weapon, but instead, this pokemon spends it's time helping sad and irresponsible kids do their homework. This pokemon is the reason my grades were saved. Thank you P1N51R !
Notes: Upset that I didn't submit this in the spriting contest 😭 cause I definitely want to obtain this pokemon. This is my favorite of all the sprites i've made b4. Took me about 1 hour to finish. Y'all notice how it's loading in it's egg form? It's so cute 😭😭😭. Fake eventmon #2
---
Twinxel (Toxel)
Description:
Born in the same day, these twins are inseperable. A cute and adorable pair but a nightmare to babysitters.
Notes: Probably the cutest sprite here so far. Struggled in spriting the arm a couple times but I think its ok now. Fake eventmon #3
---