Forum Thread
Journey To The light (sign up)
Forum-Index
→
Roleplay
→
RP Sign-up
→
Journey To The light (sign up)
link to rp
You are in your world and was teleported at a field of grass with a village nearby and some other peoples you don't know.You were approached by a villager and were asked to help them restore the light Stone to restore peace to their land and decided to go help them.
Rules:
1.Don't be rude
2.Max character is 3
3.Don't start a fight every second
4.Enjoy the rp!
Form:
Character name:
Appearance:
Fandom(OC is allowed):
Personality:
Gender:
Age:
Power(limit 5):
Palpad?:
Other:
My Form:
Character name:Ace Spade
Appearance:A young short boy with brown hair brown eyes and wearing a black jacket and hat with fire image and short pants with a skull like death's scythe at his back
Fandom(OC is allowed):My OC
Personality:Friendly and likes to tell jokes
Gender:Male
Age:12
Power(limit 5):
Gaster blaster spawns giant floating skull head creature that shoots at the opponent

Bone Manipulation control bones

Ability change changes appearance and ability

Life steal if heavily wounded every hit at the opponent heals
Other:
Question:
---
Once you felt desparate or negative thinking it will looked like you just fell but all you need is Positivity and
Determination
to help you get up again and kept moving
My pfp from FatHead
~ It's A Beautiful Day ~
Form:
Character name: Xo
Appearance: Tall boy with striking white hair and yellow eyes. He wears a gray hoodie with blue jeans. Also has a sword by his side
Fandom: I dunno
Personality: Looks harsh and mean but is actually really nice
Gender:male
Age:15
Power:
Pyrokenisis (can manipulate fire into any shape or size)
Mindbender: can manipulate people into doing what he wants (drawback: only lasts 5 minutes and he will get a migrane after using it)
Level up: every time he gets hurt he get stronger (this will drain his energy more)
Palpad?: yes
Other:
---

Don't be lazy. Spare me a couple of clicks!
THE-MISSING-ONE

OFFLINE
Trainerlevel: 18
Forum Posts:
41
Character name:sad(s**cide) mouse
Fandom(OC is allowed): creepypasta
Personality: depressed, but, once cheered up a little, can be kind
Gender: male
Age: 25
Power(limit 5):
syringe throw:
Insanity: grows stronger and more acurate
triple shot: he picks up a desert eagle and shoots it at the opponent
life steal:
Palpad?: sure why not
Other:

Dragoveloce

OFFLINE
Trainerlevel: 27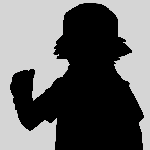 Forum Posts:
55
Form:
Character name:Fletch
Appearance:A bird person
Fandom(OC is allowed):Legend of Zelda
Personality:Kind but can be manipulative
Gender:male
Age:15
Power(limit 5):Bomb shot shoots bomb arrows from bow,
Trishot three regular arrows at once,
Flight can fly,
Wind control has minor control over wind
Palpad?:yes
Other: this rp better stay
---
"Good lick"

-Drago- 2022