Forum Thread
Tali's Art Shop CLOSED
Forum-Index
→
Fanmades
→
Fanarts
→
Tali's Art Shop CLOSED
Hello. I am Tali and I started off as a traditional artist, with my own style of Tribal art. I have since branched into doing a mix of mediums and now also work in digital for color work. My work is typically done in traditional style when sketching and inking, and then scanned and put to color digitally. Sometimes I might do digital sketch/lineart style if I need to give my traditional supplies a breather.
If wishing to discuss more related to my art I am also ok with messages on discord: Tali#8147
If you want to see more of my art, feel free to message me!
(Prices subject to change later down the road as I determine pd worth in terms of my art)
I am offering BUSTS ONLY pokedollar/Nugget commissions.
NOTE: ALL ART IS DONE ON A FIRST COME FIRST SERVE. ONCE ACCEPTED, YOUR NAME WILL BE UPDATED TO THE QUE AND I WILL GET STARTED ON YOUR PIECE. A HEAVILY WATERMARKED TEASER MIDWAY CAN BE SENT IF DESIRED. WHEN I AM FINISHED, I WILL SEND YOU A PM, YOU SEND PAYMENT IN FULL AND I POST THE FINISHED PIECE UPON RECEIVING PAYMENT.
If you post my art anywhere, I ask that you link back to my shop.
What I Draw: FERAL or PLANT based creatures only. There are certain animals, pokemon and subjects I am better at than others. Equines, dog/canine/fox/lupine, feline I am most comfortable with.
What I WILL NOT draw: Anthro, human, humanoid of any kind.
SLOT 1: Hikari~ (Current)
SLOT 2: *reserved for Rhuna* (Next)
SLOT 3:
Current conversion of Nuggets to Pokedollars:
1:1 ratio
1 nugget = 1,000 pd
Meanwhile, tips are HIGHLY appreciated as I am fully aware I am underselling my art in terms of pokeheroes currency.
EXAMPLES:
Bust Sketch- 40,000 pd or 40 Nuggets
Inked Bust- 60,000 pd or 60 Nuggets
Colored Bust- 100,000 pd or 100 Nuggets (seriously lucky here because my colored busts are usually $20 USD but don't know who would pay 2k nuggets/2mil pd for one...)
Fullbody Sketch- CLOSED
Inked Fullbody- CLOSED
Colored Fullbody- CLOSED
Fullbody Scene- CLOSED
Illustration (Children's book style)- CLOSED
---
~My_Witness~

OFFLINE
Trainerlevel: 16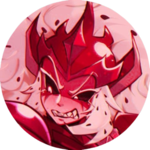 Forum Posts:
151
hey, could i possibly get a colored bust of
them
? :o i'd be paying 250 nuggets!
also, the way that people have drawn the gems on their head has become.. very varied, but
this icon
and the
original ref
are the best references! the tiny circles above their eyes are also eyebrows, not another set of gems ;v;
---
Could I get a colored bust of
her
for 200k pd?
---