Forum Thread
Do you like to go shopping?
Forum-Index
→
General Discussion
→
Do you like to go shopping?
AkenjanRobet

OFFLINE
Trainerlevel: 5
Forum Posts:
20
I'm ordering more and more from online stores, and I've recently started noticing that I get annoyed with shopping. Things don't look as pretty and attractive there as they do on the online store page. There you have to stand in line or try to be nice to the consultants. Am I the only one? Why does this happen?
---
"'Time does not exist,' said Einstein. "But clocks do exist," said Monsieur André Onnora."
Umbreonpanda

OFFLINE
Trainerlevel: 53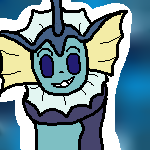 Forum Posts:
205
unfortunately that's the con when buying things online. I am in the same boat with you, I get super annoyed when I find myself shopping in person. I guess it is because of how much stuff is in the store, and you have to find the thing you wanted manually instead of searching it up in the search bar.
---
"We must raise our hearts, not our voices. It is rain that makes the flowers grow, not thunder." - The Breadwinner (2017)
Well, there are so many people working now so that you don't want to go to the store and order everything online. It's pretty obvious. You'd know how much a business owner invests in advertising, promotion, social media, and content. That's a lot of money.Although I use
Best SMM Panel
to promote my business, it is much cheaper and more effective. And all so you can see a picture you like and want to buy something.
---
I end up buying a lot of clothes online, but second hand which defo helps with the whole expectations vs reality thing bc the photos are a lot more realistic with what they're acc gonna look like in real life. Also second hand for pokemon plushies is amazing, you get some rlly good deals haha
---
i adore shopping. just getting out of the house is good enough for me, but i love getting things. i don't buy clothes often but i love buying things for my cats, new food to try, home goods. i usually clothes shop online since i have niche fashion tastes, but theres a lot of small businesses i like online.
---