Forum Thread
Which are the future professions?
Forum-Index
→
General Discussion
→
Which are the future professions?
AkenjanRobet

OFFLINE
Trainerlevel: 5
Forum Posts:
20
It seems to me something to do with the digital world. Programming, Internet sales, cryptocurrency after all. Something that will give you the opportunity to be in demand anywhere in the world and will not tie you to the office chair. I find it very interesting at all. Difficult, but interesting. Now I have a small online store and I am working with the
SEO company "To-The-TOP!"
To understand what steps we are taking I myself had to start studying this topic. I had never thought that it is so difficult to promote a website. And people do it, understand it. Here I'm thinking and a profession to learn a similar. In order to always have a backup
---
AkenjanRobet

OFFLINE
Trainerlevel: 5
Forum Posts:
20
I guess so, but the competition in these fields is enormous, and I'm afraid there aren't many opportunities to keep up with those who are already in it. Although I may be wrong. But today only lazy person isn't engaged in cryptocurrency or something like that
---
"'Time does not exist,' said Einstein. "But clocks do exist," said Monsieur André Onnora."
Umbreonpanda

OFFLINE
Trainerlevel: 53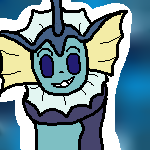 Forum Posts:
212
I'm not quite so sure, the future will always change from what we expected. Job demands are based on where you live, so research that first. Where I lived, many people that I know are majoring in science, most are going into something medical and the others are going into becoming scientists of some sort.
---
"We must raise our hearts, not our voices. It is rain that makes the flowers grow, not thunder." - The Breadwinner (2017)
I regret that I did almost nothing in school and could not go to university. I regret that I went into medicine, as my parents wanted me to. I would have liked to be a programmer, not to be stuck in a hospital with perpetually disgruntled patients. It's hard work and not worth the money, at least in my country. And now I want to quit that profession. I am probably most attracted to programming, web design and content moderation. Pretty interesting work - that's your question to answer about the professions of the future. I've read quite a bit about these professions, it's probably moderation that appeals to me the most. You can read about it here
https://newmediaservices.com.au/automated-and-live-moderation/
Besides I adore languages and linguistics, I like writing (as you have already noticed), so, I think I would like to work with text.
---
JasonGranados

OFFLINE
Trainerlevel: 5
Forum Posts:
4