Forum Thread
Removal of Shiny Empoleon & Bayleef Plushie Complaint
Forum-Index
→
Bugs/Complaints
→
Removal of Shiny Empoleon & Bayleef Plushie Complaint
Sorry, but I am having a complaint about removal of these plushies from plushie distribution;


despite of they were available to claim till 10th of July.
They were removed by Mew Plushie distribution which came on 1 July.
The complain is why they were removed on 1st July even though the last date to claim was 10th July.
Many users were not able to claim as they thought it will be available till 10th July. It wasn't even stated anywhere that Mew plushie event will be coming and these plushies will be removed.
My request is that if it can be undone, as still there are 7 days left. I am not saying that Mew plushie distribution should be removed. I am requesting about that there should be double distribution instead of removing them. And also it isn't right removing these plushies before the time when they were going to be removed. (It also happened every year when Mew Event came, and it should not happen again.)
Thank you. :)
---
- PH FB Page
RayeMichelle

OFFLINE
Trainerlevel: 48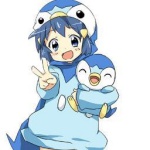 Forum Posts:
52
I would like to second this complaint. I didn't "jump" on the plushies because I thought we had until the 10th and I needed to save up DPs. Please bring them back if only for the remaining number of days after the Mew event
---
Help me bring fresh water to communities around the world by donating to:
RayeMichelle's charity:Water Fundraiser