Forum Thread
Bitcoin thread
Forum-Index
→
General Discussion
→
Bitcoin thread
I think it's profitable, I read BTC will increase this year again. I'm into blockchain technologies right now and I use publisher advertising network to get target crypto audience for my business. it worked for me, I think it's a perfect tool for crypto business, luckily they have affordable prices.
---
I'll tell you more, I regularly invest money in cryptocurrency. I don't always have the money to buy it, but I always try to put all my savings into cryptocurrency. Even if there is no money you can take a small amount of money before your salary
cash advance red bank tn
, transfer it into bitcoin, and then return the funds and close the debt. I do so because not a single bank will give you the interest that cryptocurrency inverting can give. Before it is too late, start investing.
---
poke123heroes

OFFLINE
Trainerlevel: 4
Forum Posts:
5
williamwill009

OFFLINE
Trainerlevel: 5
Forum Posts:
7
I believe that cryptocurrency is the best for trading because it has grown a lot in the last few weeks. But even though I knew this, I still decided to use this site
https://tabtrader.com/articles/what-is-rug-pull
to find out what rug pull is. I'm just sure that one day I'll be rich. I know it won't be soon, but I can wait.
---
Jajangmyeon

ONLINE
Trainerlevel: 107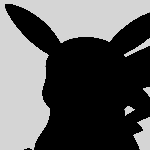 Forum Posts:
1,034

I actually used to mine bitcoins back in 2010, I remember trying to get enough so that I could buy a pizza slice, but I just couldnt get enough. I mean, I think you needed like 10,000 bitcoins to get a slice of pizza, but I only had like a 100 of them, so I was still very far from getting one