Forum Thread
Skip animation on mobile
Forum-Index
→
Suggestions
→
Skip animation on mobile
I didnt saw someting similar so i decided to suggest this
Something very anoying is the animation that appear when you get a puzzle piece, is kinda long and appear very frecuently, i know that on PC you can skip it when pressing space, but what about mobile users? We dont have a space buttom and we cant always skip it by refreshing the page because sometimes (so often for me) it appears when resending rumble mons, playing golden slot, adopting an egg at lab and sending a plushie wich when refreshing the page will cause double action, so my suggestion is, why dont add a buttom for mobile users which will allow us to skip that animation?
---
Crazymons
kelbunny13

OFFLINE
Trainerlevel: 57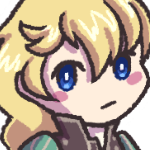 Forum Posts:
676

Support to the fullest!
I'm on mobile 90% of the time, and it is incredibly annoying to have to watch the animation as it is just so, so, slow.
---
The past, the future, and all that comes between. I deny it all.
- The Kaiser Oblivion -
---
🦋 ToyHouse | Deviantart 🦋


🦋Gif is from Bravely Second. Avatar is official Bravely Second art.🦋
already suggest
here
---

" kenny / ken " / 18 / english + german / sprite by DustyZoiveon

The puzzle animation never annoys me. It's quick for me but I still support becouse I and understand why people see it as annoying
---
Bullying is NOT okay. Read my feeds


I had to leave becouse of jerks making me have anxiety problems, you shouldn't do stuff like that I wish you all knew how bad it can hurt a person
OrcaNinetales

OFFLINE
Trainerlevel: 50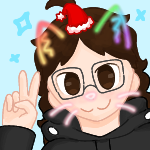 Forum Posts:
503
CatLady, you can lock this thread now
---
On hiatus, slowly getting back into it

Check this cool thing out
And no, it's not a rickroll :>

Message me for how to do it lol

Here's a few positive quotes c:
"You are braver than you believe, stronger than you seem, and smarter than you think."
"Be who you are and say what you feel, because those who mind don't matter, and those who matter don't mind."