Forum Thread
The Berry Booth
Forum-Index
→
Global Trade Station
→
Trade Shops
→
The Berry Booth
The doors to my
Berry Booth
are officially re-opened. Taking requests for Berries, Seeds, Drinks, Battle Items and Cakes & Biscuits.
My 3 Seed Makers are all at max level & capable of producing 145 Seeds at a time.
And, like the Item Shop, I will have at least 1 item for sale at 10% off. For the time being at my booth, 100 Level 1 Enigma Seeds are on sale for 54 coin a piece.
---
Almost forgot to mention (besides that the Lava Cookies & Paralyze Heal clearance sale didn't even last a day before the entire supply was cleared out) that, if you're looking for a particular level of Berry, here's a list of all of my berries (which, btw, all berries are unlocked) and the levels that the berries are currently at.

Show hidden content
---
Level 2

Colbur, Mago, Nomel, Occa, Oran, Pamtre, Spelon

Level 3

Chilan, Kebia, Liechi, Pinap, Rawst, Razz, Shuca, Tanga

Level 4

Babiri, Belue, Charti, Coba, Custap, Durin, Ganlon, Grepa, Haban, Lansat, Lum, Micle, Petaya, Rowap, Salac, Watmel

Level 5

Apicot, Aspear, Chople, Cornn, Jaboca, Kasib, Kelpsy, Payapa, Pecha, Persim, Pomeg, Qualot, Tamato, Wiki

Level 6

Bluk, Leppa, Magost, Rabuta, Starf, Wacan, Yache

Level 7

Nanab, Sitrus

Level 8

Enigma, Iapapa

Level 9

Aguav, Hondew, Passho

Level 12

Figy

Level 13

Cheri

Level 14

Chesto

Level 19

Wepear
Contact me via this thread or PalPad with your User Name and what you'd like to get from me and I'll see what I can do.
---
sethbzard011

OFFLINE
Trainerlevel: 22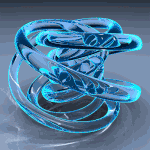 Forum Posts:
9