Forum Thread
PokéHatcher Rem
Forum-Index
→
Introduce yourself
→
PokéHatcher Rem
Rembrandt

OFFLINE
Trainerlevel: 18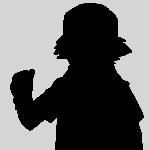 Forum Posts: 1
Hello all! This is gonna be my first post on a public PokéForum, so go easy on me. I'm still learning the do's and don't's(?)!
My name is Rem, and I'm an aspiring Pokémon Hatcher! My grandparents are retired Pokémon Breeders, and I lived with them before coming out to gain better understanding under Professor Rowan's tutelage! My first Pokémon was a Bulbasaur, and I had my first hatch as this Togepi I bring with me! Bulbasaur stays at home with my grandparents to help around the house.

But anyway, I hope we can be friends! If you ever want someone to keep an egg warm, I'll be your guy!

((OOC: What up kiddos, just looking for a chill place to unwind in my free time

))
---