Forum Thread
LF Nuggets, Selling Pkmn and Items [Updated]
Forum-Index
→
Global Trade Station
→
Trade Shops
→
LF Nuggets, Selling Pkmn and Items [Updated]
So I've decided to make a hunt for a Shiny Mega Altaria. However I will need about 1,250 nuggets to get the premium and materials I want to do this. I will basically sell out as much as I can from rare pokemon to special items.
Pokemon for Sale


Show hidden content
---
For Sale box
60 Nuggets for a mega powered haunter
125 Nuggets for a mega powered altaria
65 Nuggets for shiny pichu
65 Nuggets for shiny Gyarados
130 Nuggets for a shiny altaria
170 Nuggets for shiny absol
20 Nuggets for a retro togepi
2 Nuggets for other retro pkmn in box
Items for Sale


Show hidden content
---
Summon Items (and some weather balloons)
50 Nuggets for Cold Rock
30 Nuggets for a Star Piece (have 3)
6 Nuggets for a fossil (have 2 plume and 1 sail)
6 Nuggets for a weather balloon (have 9)
[Updated]
Mystery Boxes
6 Nuggets for every normal mystery box and all mystery keys
(Have 3 pink, 4 red, 1 brown, 1 Dark Blue, and 3 light blue boxes)
(Have 4 Brown, 5 Dark Blue, 3 Green, 2 Light Blue, 3 Purple, 1 pink, and 1 Gold)
12 Nuggets for every gold mystery box
(currently have none)
I surely do not expect to get all the nuggets quickly, so make sure to subscribe to check on updates for what is on sale. Also it would be greatly appreciated if you could share this thread to your friends, to see if they could buy anything they might want here.
kobebryant1624

OFFLINE
Trainerlevel: 32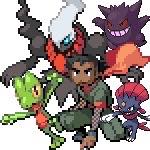 Forum Posts:
66
kobebryant1624

OFFLINE
Trainerlevel: 32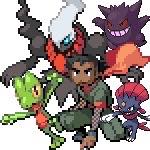 Forum Posts:
66