Forum Thread
Buying HQ characters
Forum-Index
→
Fanmades
→
Buying HQ characters
SilverIcyCat

OFFLINE
Trainerlevel: 15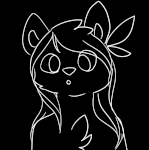 Forum Posts:
76
I'm buying HQ OC's!! I'm offering everything on my account. (please no pokesonas)
Just pm me here or on chicken smoothie for more info (silvericycat)
I'm buying any feral/anthro/human/hybrid/closed species!! Just show me the character and hopefully we can work something out!!
---
Quitting PH selling everything for FR or Chicken Smoothie.