Forum Thread
Goodbye, Noobs.
Forum-Index
→
Discussion
→
Goodbye, Noobs.
Finally completed my last goal on PH, which was get a yveltal egg.
I've been secretly saving up for the egg since day 1.
It's been a good time on here, but I have to focus on my education and leave this site for good.
I will be busy during the holidays and summer still and I am not really looking forward to coming back on PH.
I will ONLY give my PD and items to good friends of mine.
My pokemon will not be given away though, so no free ditto or yveltal lol, I need them to be left behind and carry my legacy.
A couple shoutouts to the people that have helped me a lot on here.
Iskandar - Thanks for all the help and teaching me how to not be a noob.
Accident - Thanks for helping me out a lot in this hunt!
Kayti - Thanks for being a good friend. Sorry about not talking to you that much though.
Jishwa - Thanks for being a good friend and helping me out a lot. Too bad you're inactive and you might not read this.:/
And I also thank those who have helped me in a way on this game.
Hopefully I don't procrastinate anymore after this.
Sorry if this is a bit short.
Farewell.
---
average noob
SilverIcyCat

OFFLINE
Trainerlevel: 15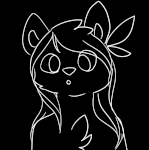 Forum Posts:
76
SilentLegacy

OFFLINE
Trainerlevel: 20

Forum Posts:
13
Evangelion

OFFLINE
Trainerlevel: 46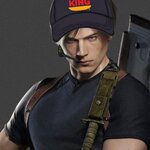 Forum Posts:
16