About Me


I've been playing Pokemon since its conception though I'm not up to date on the newer pokemon past Black/White. Therefore, that means that a lot of things on this site is still considered a learning experience for me.
I accept all friend requests and I return plushies when I can!! If I can help someone, I will but I won't be taken advantage of. My boyfriend is shadowblade and sometimes he uses my computer to check his stuff.
Plushie Goals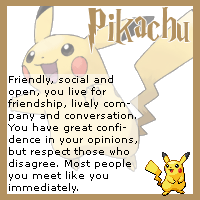 If you can't tell, I love Audino!!!
Goals: Fill Pokedexes
[X] Kanto
[X] Johto
[X] Hoenn
[X] Sinnoh
[X] Unova
[X] Kalos
[ ] Emera
-135/173
[ ] Mega
- 7/66
[ ] Retro
- 16/20
[ ] Aloa
- 72/81
Halloween
Halloween is just around the corner! I'm ready celebrate, how about you?
Trick or Treat: I'm afraid of little kids
Saving up for 30.5k candies this year! Hopefully I can do it!!
Plushie Hoard:
Feel free to send these ones if you want to send me plushies for Halloween! Thank you, I'll try to send back!



Shiny Hunt
ShadowedFury is currently hunting Solrock.
Hunt started: 24/10/2018



Chain: 145
(1 Shiny hatched so far.)
Badge Showcase
| | | | | | | | | |
| --- | --- | --- | --- | --- | --- | --- | --- | --- |
| Set #1 | | | | | | | | |
| Set #2 | | | | | | | | |
| Set #3 | | | | | | | | |
| Set #4 | | | | | | | | |
Game Records

Trainer ID:
#397835228
Registration:
29/05/2016
(2 Years ago)
Game Time:
1158:43 Hours
Total interactions:
710,073
Money:
400,372

Starter Pokémon:

Emboar






Feeds
Contact
Last Action
Browsing through notifications
(1 Hour ago)