About Me
Welcome!
A Half-Blood of the eldest gods,
Shall reach sixteen against all odds,
And see the world in endless sleep.
The hero's soul, cursed blade shall reap,
A single choice shall end his days,
Olympus to preserve or raze.
Avatar by
ProfessorGreenie

Shiny Hunt
Perseus is currently hunting Krabby.
Hunt started: 06/12/2018



Chain: 57
(0 Shinies hatched so far.)
Shiny Hunts
Hunting all Kanto and Hoenn pokemon including the legendary bird trio!
Kanto Progress:

40/149
Hoenn Progress:

0/129
List of hunts:
Squirtle x3
Nidoran F x3
Nidoran M x3
Shiny Bird Trio Hunts
ARTICUNO:

125000 Ice Gems
1542/125000 ~


125000 Flying Gems
3639/125000 ~

MOLTRES:

125000 Fire Gems
165/125000 ~


125000 Flying Gems
0/125000 ~

ZAPDOS:

125000 Electric Gems
1082/125000 ~


125000 Flying Gems
0/125000 ~

Game Records

Trainer ID:
#238596186
Registration:
04/12/2016
(2 Years ago)
Game Time:
685:30 Hours
Total interactions:
174,452
Money:
860,491

Starter Pokémon:

Sceptile





Feeds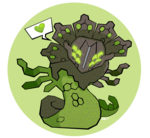 Can I borrow anyone's victini so I can complete my Unova Dex?
2 Days ago
0 comments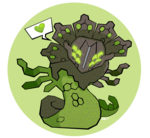 #ShinyBirdies
Welcome! To complete my goal on Pokeheroes, I need to shiny hunt the 3 legendary birds!
And I need help!
TICKETS:
Every 4 gems (apart from ice) sent is 1 ticket!
Every 2 ICE gems sent is 1 ticket!
Sharing gets 1 ticket!
Every 1000 gems, I will give out prizes to the top 3 donators! These prizes will either be a mega-able of your choice or 5 events of your choice!
Prizes in
here!
More prizes will be added when the hunt starts!
[Forum Thread]
[Share It]
11 Days ago
2 comments
Badge Showcase
| | | | | | | | | |
| --- | --- | --- | --- | --- | --- | --- | --- | --- |
| Set #1 | | | | | | | | |
| Set #2 | | | | | | | | |
| Set #3 | | | | | | | | |
| Set #4 | | | | | | | | |
Contact
Last Action
Hunting for Treasures
(12 Hours ago)