Party
Pkmn
Name
Level

EXP

/

EHP

Seyora 💀
(Salazzle)
SHINY
401
472,478 / 483,607
Fenrir 🌙
(Lycanroc (Midnight))
SHINY
418
470,371 / 525,427
Owlistair 💚
(Dartrix)
SHINY
314
127,178 / 346,743
Six 🔥
(Sableye)
SHINY
156
1,043 / 83,577
Charon 🏮
(Lampent)
SHINY
176
104,180 / 106,953
Spoopy ball 👻
(Gastly)
SHINY
110
31,421 / 40,742
About Me
Then I see the colors fading,
Gentleness of light escaping..
Shadows of my fear invading, have I seen this all before?
I know that there's something residing..
A terror deep inside me,
I couldn't understand how you could be so bold.
Maybe I'll find myself smiling on that distant shore,
Maybe I'm not alone.
Game Records

Trainer ID:
#71520137
Registration:
13/12/2016
(2 Years ago)
Game Time:
912:57 Hours
Total interactions:
560,529
Money:
168,030

Starter Pokémon:

Charizard

Feeds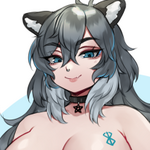 F r i e n d l y R e m i n d e r
:
Life is too short to be angry at yourself for being human;
Take things one step, one day, one moment at a time.
Sometimes you have to let go. It's okay to be sad about it.
Things must end before they can begin again.
You, too. Are deserving of the love you so willingly give to others.
But most importantly;
Be resilient. You're far stronger than you realize.
You'll overcome whatever's in your way
and I'm rooting for you.
(˘ω˘) ♡
1 Year ago
5 comments