Forum Thread
Werid storys! come join
Forum-Index
→
General Discussion
→
Werid storys! come join
RecoilReshiram

OFFLINE
Trainerlevel: 22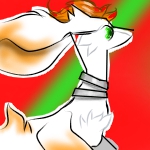 Forum Posts: 4
Let me hear your weird storys of random times you have been in public since im board and i had one today!
I was walking in toys r us with my sisters and i was at the plush section. when i seen a late 20's man with hello kitty ears on his head, running down the store yelling "COMECATCHME!" in a fake posh voice.
Later i found out the man got thrown out of the store by security...
---
SilverStar

OFFLINE
Trainerlevel: 79

Forum Posts: 1,587


Moving to 'General Discussion' since this isn't about Pokeheroes!
---
Art credit: Lizzagna