Easter Event
Egg Hunt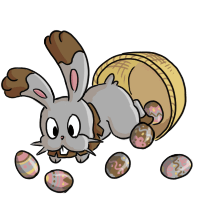 Welcome, Guest!
Your task is to search for 20 Easter Eggs that are hidden carefully on PokéHeroes.
You receive a new
Event Pokémon
after finding
15 out of 20 eggs
.
In case you manage to find
all 20 eggs
, you receive a
shiny version
of this Event Pokémon!
This Event ends on
April 22nd, 23:59
. The reward can be claimed on April 23rd.
Easter Eggs
Please
sign up
on PokéHeroes in order to join the Easter Egg Hunt!