Party
Pkmn
Name
Level

EXP

/

EHP

Glacia! :3 ❄
(Glaceon)
SHINY
1,010
203,674 / 3,063,331
Bella! :3 ❤
(Sylveon)
SHINY
701
827,560 / 1,476,307
Gosutobado (16th OS)
(Oricorio (Sensu))
SHINY
289
164,258 / 251,431
Pinkubado (32 os)
(Oricorio (Pa'u))
SHINY
128
18,195 / 49,537
Rosalie
(Florges (Eternal Flower))
51
2,094 / 7,957
Floette (Eternal Flower)
19
1,136 / 1,141
Shiny Hunt
~Bella-chan~ is currently hunting Oricorio (Pa'u).
Hunt started: 08/08/2018



Chain: 73
(1 Shiny hatched so far.)
Here's some useless stuff
Are you asking me to come out and play? Are you trusting me to wish away a rainy day? I look above. The sky is blue. It's a secret, but I trust you too.
---
Bella|16|Introvert|Likes to write fictional stories|Weeb >.<|Hate Life|Single like always lmfao I'msolonely
Current hunt: Oricorio (Pau form)
Next hunt: Flabebe
Future hunt: Skitty, Litleo, Sandygast, and Rowlet!
---
4/50 Hoopa Eggs
---

Show hidden content
---
Did I make it clear that I love you,
From the other side of the screen?
Did I try enough to convince you,
Of what I really mean?
But now I see...
You all are here...for me...

---

And all my life I've prayed for someone like you
And I thank God that I, that I finally found you
All my life I've prayed for someone like you
And I hope that you feel the same way too
Yes, I pray that you do love me too.
You cannot just give up yet...
Bella! Stay determined...

We all love you, Asriel...

Just one more soul...

Show hidden content
---
And the world's most dumbest person award goes to...
person was talking about Yandere Simulator
---

Show hidden content
---
Seven's hair is red
Zen's hair is gray
The real question is
Does Jumin Han is gay?
Big and important Goals!
Goals that I will try my BEST at achieving!
They are way more important than my lazy goals
Trying to get 50 boxes and keys of each color (except black box and key, of course. Unless I can afford a Black Key >.>

before December 3rd! Which is 800 in total! This is my progress~
Boxes: 124
Keys: 84
In total: 208
What I have right now:


I update this image every time I receive more boxes and keys
I would really appreciate if you guys help me with this particular goal!
---
My progress with getting at least 100k Golden Game Chips to try and get as many Lake Trio Vouchers as I can!
But right now, I want to gain at least 10k, and once I do, I'll increase the amount of GGC I'll need until I get 100k!
8,968/10,000
Will add more 'big goals' in the future!
Contact
Last Action
Browsing through notifications
(30 Minutes ago)
Game Records

Trainer ID:
#633063333
Registration:
11/05/2017
(1 Year ago)
Game Time:
669:17 Hours
Total interactions:
206,580
Money:
274,701

Starter Pokémon:

Emboar
Feeds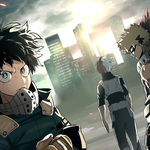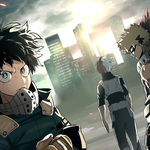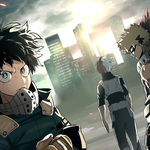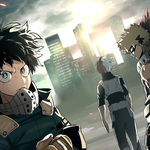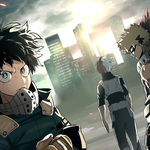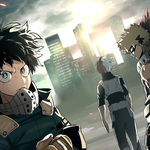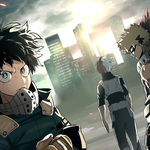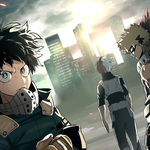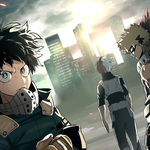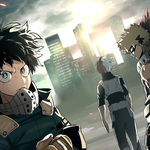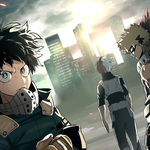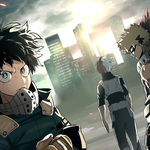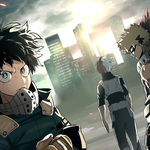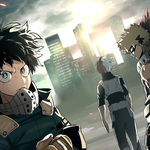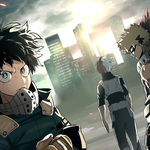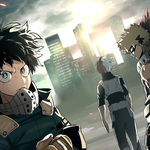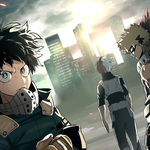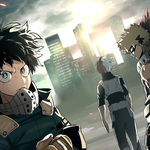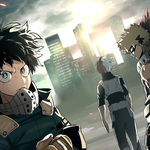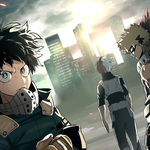 Bella the Eevee, my Pokesona!
Bella the Eevee~
Art by Naoma~!
Appearance: Shiny Eevee with a purple scarf around her neck and a black bow on her right ear. Has light blue eyes.
Level: 50

Stats: 103 attack, 94 defense, 84 Sp. Attack, 121 Sp. Defense, 103 speed, 220 HP.

Ability: Adaptability- Increase the power of the move that is the same type as the user.

Moves: Return, Last Resort, Trump Card, Shadow Ball.

Held Item: Eviolite, an item that boosts the Defense and Special Defense of a Pokemon that hasn't evolved yet.

Personality: Bella is very kind and nice towards others and most of the time very clumsy. She has dreamed to become as strong as her mother, Glaceon, and become very good at performing and battling. Although, her clumsiness always gets in the way.

Family- Glaceon (mother): Glaceon, also known as Glacia, is Bella's mother. Glacia has been with Salina as an Eevee ever since Salina was first born. Glacia and Salina share a close bonding and will do anything to protect each other. Glacia is very protective of Bella and always makes sure she is never hurt.
Umbreon (Father): Salina found Glaceon and an Umbreon cuddling an egg. Founds out later on that Glaceon was going to be a parent along with the Umbreon. Umbreon, however, disappeared and was found later to be Gladion's Pokemon in the Alolan region.
Leafeon(Grandmother): Leafeon is Salina's mother's, Sara, Pokemon and the mother of Glaceon, which makes Leafeon the grandmother of Bella.
Jolteon(Grandfather): Jolteon is Salina's father's, Eric Sycamore (brother to Augusta Sycamore), Pokemon and the father of Glaceon, which is also Bella's grandfather
To show you my love for Eevee~!
Eevee has been my favorite Pokemon ever since I first laid eyes on it way back when I first started playing Pokemon. I really love the cuteness game freak given the Eevee and how it can evolve into eight different typings. My two favorite Eeveelutions are Glaceon and Sylveon, although I love every single Eeveelution and cannot wait until a new Eeveelution will be revealed.
I also love that Game Freak kinda made Eevee the rival of Pikachu. Especially since it's a main starter in Pokemon Let's Go Eevee. I'm definitely getting Let's Go Eevee!
Anyway, I love Eevee to bits and always have it on my team on whatever Pokemon game I play. If any of you make amazing art and are willing to draw for someone, please contact me! I will definitely pay you if you are willing to draw my Pokesona. Thank you :3c
Lazy Goals
Goals that'll take over a millions years to achieve because I'm a lazy idiot >.<
•Get a Ditto
•Own over 5 Million PD (almost achieved it one time, gotten 4 million but quickly spent it all lol)
•Do a Shiny Tedenne Event hunt
(COMPLETE!)
•Own at least 5,000 nuggets (right now have 155)
•Own a Shiny Legendary (Preferably Solgaleo or Lunala)
•Own a Shiny Mega (Preferably Ralts or Altaria)
•Complete all the regional dexes (did none right now)
•Own at least 100 Eevee Plushies (right now own 31)
•Have the entire Eeveelution as Shinies (right now have Shiny Glaceon and Sylveon)
•Own a Shiny Alolan Exeggutor, Alolan Marowak, or Alolan Raichu.
(Did you guys know that I actually owned a Shiny Exeggutor before? It was around Christmas last year when I got it. Sold it for 1k nuggets, I believe. I miss him ;-;)
•Have at least 50 Mystery Boxes and Keys of each color before December 3rd. (What I have right now:
I update this image every time I receive more boxes and keys
I would really appreciate if you guys help me with this particular goal)
Will add more because I'm lazy right now
Just want to add this gif here...