Party
---
This Users Party is empty.
---
About Me
Things I'm collecting -



Show hidden content
---


Emeralds - 43 / 120
Rubies - 67 / 80

All types of gems.

Old Amber Fossils - 41 / X

PD - Next egg storage is 2,100,00 pd.

*************

Things I'm buying -



Show hidden content
---

All types of gems for 500 pd each.

Old Amber fossils for 10k pd each.





Pm or Palpad me if interested in trading, or just send me a private trade. Please don't ask to buy anything in my NFT boxes.
Game Records

Trainer ID:
#452364452
Registration:
28/09/2015
(2 Years ago)
Premium member
until
19/Sep/2018
Game Time:
3370:50 Hours
Total interactions:
1,420,511
Money:
2,602,258

Starter Pokémon:

Charizard






Feeds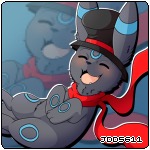 I seem to have made a mistake. I had joined in on a friend's broadcast the other day and carried some of his games..
And now I can't log on Xbox without getting invites and messages from his viewers.
Rip me. :')
Yesterday, 02:40
2 comments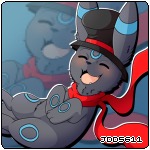 Selling shiny and mega-able slots, pm or Palpad me if intersted.
13 Days ago
0 comments
Shiny Hunt
jdd5611 is currently hunting Treecko.
Hunt started: 07/06/2018



Chain: 261
(5 Shinies hatched so far.)