Things to Note...
PalPad doesn't work on laptop, only on phone. Use Messages instead if you need to contact me ASAP.
---
This boy is my world~ <3
---
~~
I'm married to Rox McCartney
~~
FtM (Female to Male) Transgender
~~
I'm the biggest Kingdom Hearts and Dinosaur nerd you'll ever meet.
~~
If I put you on my blocklist it's either because
A) You were rude to me or are just a negative person for the sake of being negative.
B) You make and breathe drama.
C) Are known to steal art/OCs.
D) Being a shady person/Scamming people
~~
If you are on my blocklist it is not on me to explain to you what you did, if I feel wronged by you I have full right not to deal with you anymore. If you report me for having you on my blocklist that goes against
Rule 1.2
and you could get into trouble for that.
~~
Don't ask for any of my Pokemon that are not in the clearly marked Trade/Sell box.
~~
Don't cry to me if I declined your offer, chances are someone else offered something better than you or you offered stuff I was NOT looking for.
---
Avi from Kingdom Hearts 3's Opening Cinematics
Looking for




---
Ditto

Old Amber Fossil: 7/500

Skull Fossil: 7/100

Plume Fossil: 7/100

Helix Fossil: 9/100

Cover Fossil: 8/100

Sail Fossil: 14/100

Root Fossil: 4/100

Claw Fossil: 7/100

Armor Fossil: 6/100

Star Piece: 30/200

Light Stone: 3/100

Dark Stone: 2/100

Latias Egg Count: 1/200

Latios Egg Count: 0/200

Light Rock: 1/200

Frozen Lava: 3/100

Magma Stone: 1/100

Grecious Orb: 2/100

Nebula Stone: 1/300
Countdown to Kingdom Hearts 3: 48 Days Left!
---
Do Not Rush Me With Your Commissions. If you complain I'll just take longer. Patience is a virtue.
Art Commissions: OPEN
Slot 1: PandaBear20114 - Not Started/Incomplete
Slot 2:Prof-birch*the*gecko - Not Started/Incomplete
Slot 3: Amilee - Not Started/Incomplete
---
Art Stuff To Remember (Not In any particular order)
1. Onikitsune: Has 1 Free commissions left {2 Commission(s) in progress}
Current Art Projects/WIPS
Onikitsune Art Voucher (Ready for Coloring)
---
Onikitsune Prepaid Commision
---
PandaBear20114 Commission Coming Soon
---
Prof-Birch*the*gecko Commission Coming Soon
---
Amilee Commission Coming Soon
---
Twitter: Lazy Afternoon (Ready for digital process)
Game Records

Trainer ID:
#594901222
Registration:
23/02/2017
(1 Year ago)
Premium member
until
28/Sep/2019
Game Time:
2158:30 Hours
Total interactions:
2,392,063
Money:
932,250

Starter Pokémon:

Typhlosion




Feeds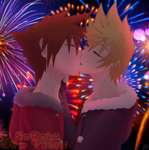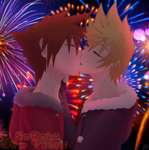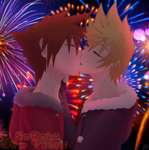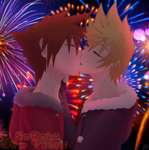 Shiny Hunt
RoxasNuggetsXIII is currently hunting Furfrou.
Hunt started: 19/11/2018



Chain: 430
(10 Shinies hatched so far.)
Contact
Last Action
Browsing through notifications
(3 Hours ago)
Game Goals For Myself
Jurassic World Alive
Obtain a Level 20 Indominus Rex:
Level 18/20
Obtain the Indoraptor:
40/250 DNA Fused
---
Kingdom Hearts Birth By Sleep
Obtain Max Munny (Ventus Only):
26,993/99,999
Obtain Max Medals (Ventus Only):
21,686/99,999
---
Kingdom Hearts COMPLETE
Obtain Max Munny:
99,999/99,999
---
Kingdom Hearts Re:Chain of Memories COMPLETE
Obtain Max Moogle Points:
99,999/99,999
---
Kingdom Hearts 358/2 Days
Obtain Max Munny:
295,915/999,999
Obtain Max Heart Points:
5,326/99,999
---
Kingdom Hearts 2
Obtain Max Statuses for Sora - Magic :
160/160
//Defense:
130/166
//Power:
90/165
//AP:
156/184
---
Kingdom Hearts Re:Coded
Obtain Max Munny:
?/999,999
---
Kingdom Hearts Dream Drop Distance
Obtain Max Munny:
?/999,999