About Me

| Michael |

Gay AF | Nerd | Writing | Gaming | Artist


---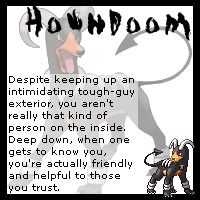 ---






---

WonderingHowl-->ShinyNinetails-->ShinyNinetales-->UselessEspurr-->Gaygar-->ShinyNinetales

Show hidden content
---
Future hunts:
-Fennekin evo line
-x2 Eevee
-Rockruff evo line
Other information
~~~~~~~~~~~~~~~~~~~~
-I own and activly use Discord. Go ahead and palpad me! (I don't accept requests immediately. I must get to know you first)
-Grammar freak
-I draw a lot. Go ahead and send over a commission! I can also send examples : )
-I cuss too much but keep it to a minimum/not at all when I first meet someone. (Not at all on here)
~~~~~~~~~~~~~~~~~~~~



-Icon by nOBODY



~~~~~~~~~~~~~~~~~~~~
Likes:
-Games
-Youtube (Typically the gaming side)
-The color PiNk <-- (I type like that a lot)
-Art/drawing
-Cosplay
-People who joke around but know when to stop (So a me 2.0)
-Detroit: Become HuMaN
-City lights at night :000 (Las Vagas and Los Angeles are pretty I bet, especially if it were to snow there! :00)

Big ol' no-no's:
-Emojis are gross, so are the text "kawaii" ones (-u-, owo, uvu)
-Cringy kids annoy me
-Abbreviated words (u, ur, r, y, WUT/WAT) (I use them when joking around though)
-The fact that my "Likes" list has more than "BiG oL' nO-nO's"
Art
My purchase:

Show hidden content
---
Eliktras ~ Digital + Tradigital fullbodies ~ Paid
Furret ~ Digital fullbody ~ Unpaid
Commissioned:

Show hidden content
---
None
Shiny Hunt
DespaCEEEEEEEEETO is currently hunting
Witch Vulpix
.
Hunt started: 28/12/2018


Chain: 11
0

Game Records

Trainer ID:
#228397539
Registration:
08/08/2016
(2 Years ago)
Game Time:
850:46 Hours
Total interactions:
171,742
Money:
1,196,365

Starter Pokémon:

Blaziken
Feeds
QuOtEs
"Let us go then, you and I,
When the evening is spread out against the sky
Like a patient etherized upon a table" -T.S. Eliot

"The only reasons Homophobes don't like us is because they're afraid to catch The Big Gay" -Me, 2018