it me
-

eighteen

-

wiki admin

-

banner dude
p gay

-

complainin abt something

-

yuh

-

♡
---
hey there! I'm breathin,
but you can call me Mal.



there's a 96% chance I'm working
or that i'm online at 2am.
if you need help, don't hesitate to ask. ♡
Shiny Hunt
breathin is currently hunting Fennekin.
Hunt started: 06/10/2018



Chain: 130
(1 Shiny hatched so far.)
Game Records
Trainer ID:
#774532294
Registration:
02/07/2014
(4 Years ago)
Premium member
until
08/Jan/2019
Game Time:
3225:14 Hours
Total interactions:
3,426,920
Money:
1,391,022

Starter Pokémon:

Typhlosion






Feeds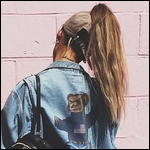 In honor of my dog, I will be collecting
Dark
&
Fire
Gems for a female
Shiny Mega Houndoom
hunt.
At the moment, I don't have anything really ready to be traded, but I'll probably re-work my lottery or something once I can afford the Nuggets.
1 Month ago
2 comments
yuh

R.I.P Mattie - 12 Sep 2018



-

01933

/60000


-

01613

/60000


Any help is greatly appreciated!
Please message me in regards to sales. ♡
Don't
⯈ Beg me for my items, Pokémon, PD, etc.
⯈ Advertise your trade, feed, etc. in my messages.
⯈ Be rude to me and expect me to be friendly in return.
⯈ Send me random battle requests.
⯈ Spam me with simple "Hi" messages.
⯈ Expect me to add you without having an actual conversation first.
Somewhere Over The Rainbow
MALFOUUU |
MALFOUUU & WHYTRYMAL |
M4LEKF
MAL#7277 |
HOELAX |
HOELA |
WHAT_ON_EARTH
Plushies

__

__



[/url]



collection ♡ gift log