Quiet Hours...

*You look through their profile... ✦

✧.`° *Nothing new up and no new messages or replies from them. You search for an explanation...

*You found out that this user is busy irl and has stuff to do.

*You decide to come back later. ☆
Weak
"No thank you" is what I should've said, I should be in bed
But temptations of trouble on my tongue, troubles yet to come

One sip, bad for me
One hit, bad for me
One kiss, bad for me
But I give in so easily
And no thank you is how it should've gone
I should stay strong

But I'm weak, and what's wrong with that?
Boy, oh boy I love it when I fall for that
Game Records
Trainer ID:
#314633402
Registration:
10/04/2014
(4 Years ago)
Game Time:
4877:35 Hours
Total interactions:
2,136,723
Money:
168,255

Starter Pokémon:

Torterra






Feeds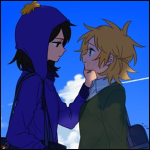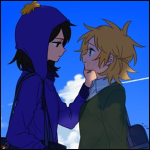 aaaaa anyone knows a good site where I can find color palettes ? .o.
Yesterday, 18:43
7 comments
Why'd you keep trying
Contact
Last Action
Visiting the Daycare
(6 Hours ago)