Info[1]
I don't own any of the art I use on this profile. I found the images on Google all credits go to their rightful owners.

----

----

If you are interested in communicating with me just send me a message! I'll try my best to respond to you.
Info[4]
I don't remember all of my past usernames; however I do remember a few of them. The ones I remember are Marco4Ever, FairyTail_Wizard, blueTree, *Greed, and Gundham.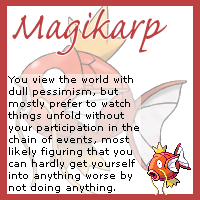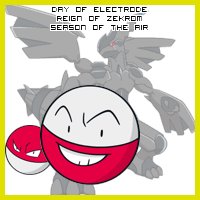 Athena
Game Records
Trainer ID:
#708164419
Registration:
06/03/2014
(4 Years ago)
Game Time:
768:47 Hours
Total interactions:
202,900
Money:
2,493,448

Starter Pokémon:

Charizard
Feeds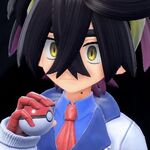 Contact
Last Action
Viewing a Userprofile
(3 Hours ago)
Info[2]


Robot - Sagittarius - 15

Name: Aigis
Birthday: December 19th
Status: Tired
~
Favorite Items:
Persona 3-5, Cowboy Bebop, Harry Potter, JJBA, Art, Yellow, Steven Universe, Robots, Danganronpa, and much more.



My Danganronpa Fan Club.
Info[3]
Hello there. Thank you for visiting my profile.
I'm the Maid of Light, INFP, ultimate lucky student, Hufflepuff, and artist(more to be added if I get into more stuff or remember something)


Shiny Hunt
Byakuya_Togami is currently hunting Oricorio (Sensu).
Hunt started: 19/08/2018



Chain: 182
(0 Shinies hatched so far.)
Medals
Byakuya_Togami hasn't collected any medals so far.