Shiny Hunt
ARtai0S is currently hunting Voltorb.
Hunt started: 29/10/2018



Chain: 143
(0 Shinies hatched so far.)
my pokejourney
well where to start, one might call me a veteran by now

everything began 1998 for me at gen 1 when pokemon aired as anime and soon after was released on the gameboy (gb) ... i got blue and few days later red ... started with charmander and squirtle.
when yellow arrived actually for the gbc i got it as well ... i also owned silver and crystal

timepassed by as did ruby , emerald , leaf green , fire red ... later came pearl and platinum as well as blavk and white

as i needed money that was my point break ... i sold my old gameboy , my advance sp and my games ...

just to join back in with pokemon y and omega saphire about 6 month before we hit alola ... where i got moon and both ultra editions

over time i also got the virtual console (vc or vcon) games blue yellow silver and crystal

i wish to buy red and gold too so i can get some slightly tempered old gen attack alolans ... e.g. watergun alolan marowak , geofissure machamp .... or eggbomb alolan eggsecutor

but that aside i am looking forward to the lets go games and gen 8 hoping that pokebank will turn multiplattform for 3ds and switch so i can collect on and stay with my perfect pokebank as well as by than a good ongoing of events and such
other games i enjoy
Stardew valley or the hunter call of the wild both are chill games for me

horizon zero dawn , graphics, atmosphere, open world , easy yet challenging ... the witcher 3 but better (in my opinion no offence to my witchers out there)

Heroes of the storm ... cause i am a blizzard fanboy

Spider-Man PS4 .... can't tell how good it is tbh but it is awsomenone the less

on mobile marvels avengers academy just cause marvel got the heros i like [and dc the villains ... if we had the villains of dc and the heroes of marvel i would have my fave comic universe ]


games i am hyped about/ looking forward to:
pokemon let's go eevee/pikachu (switch)
soul calibur VI (with a bit of a not sure yet)
Game Records
Trainer ID:
#850928160
Registration:
11/08/2017
(1 Year ago)
Premium member
until
01/Apr/2019
Game Time:
782:35 Hours
Total interactions:
595,786
Money:
910,244

Starter Pokémon:

Blaziken






Feeds
Reminders
next hunt joltik , 3 slots, 130k per slot single slots
extras myself 1
total shinies needed 4

figure a follow-up hunt
About Me
born july 1991
age 27
haircolor blackish brown
eyecolor brown
bearded and wearing glasses
languages : german , and a blend of english
hobbies : books , scribbling , gaming on console ,pc ,mobile and handhelds
fave anime : hellsing
fave movie: /
fage tv series : elementary
fave netflix series : /
favorite comichero : deadpool
favorite villain : joker
favorite quote : "Some humans would do anything to see if it was possible to do it. If you put a large switch in some cave somewhere, with a sign on it saying 'End-of-the-World Switch. PLEASE DO NOT TOUCH', the paint wouldn't even have time to dry."
Terry Pratchett, Thief of Time
in case of interest:
western:
chinese: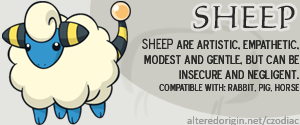 (as it resembles leo on that site) unovan: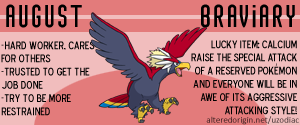 fave pokes
my top 6 or my mostly used team

Metagross : since gen 3 it is my trusty lump of metal never let me down at any time

Umbreon: it is a night time based pokemon no need to explain more than that

Charizard the dragon who isn't (not calling megas in this) , helped me in 98 in red against the elite 4 so plenty of times

Alolan Marrowak (including a trick) a fireghost who IS able to use watergun in style [ use virtual console cubone tm 12 and pokebank .... you get cubone with watergun to sumo or usum and thisway have that special]

Scizor espacially shiny ... the metal bug ... in shiny looking at least in usum on the new3ds like an alloy of aluminium ...



-----

in case of legends ,mythical and such

arceus i simply like the design

ho-oh ... well here we are back at my scizor reasoning the metallic look espacially in the shiny form

Kartana ... origami and katana in one thing double awsome

zeraora the digimon that wasn't xD

magearna another pokeball lookalike at least sometimes
Badge Showcase
| | | | | | | | | |
| --- | --- | --- | --- | --- | --- | --- | --- | --- |
| Set #1 | | | | | | | | |
| Set #2 | | | | | | | | |
| Set #3 | | | | | | | | |
| Set #4 | | | | | | | | |