Shiny Hunt
salad is currently hunting Houndour.
Hunt started: 27/05/2018



Chain: 1,257
(31 Shinies hatched so far.)
personal notes & rules


[1] please don't ask me if im selling or buying anything unless i say so.

[2] don't spam my palpad. if im not replying or obviously not interested, it means that i don't want to talk with you.

[3] i am always open to rp or chat uwub i wont respond to hi/hellos. please start a conversation with something interesting, thanks [unless ur a friend that ive added]

[4] don't beg in my palpad for anything. kthxbye

Game Records

Trainer ID:
#477407927
Registration:
29/11/2016
(1 Year ago)
Game Time:
1734:11 Hours
Total interactions:
62,616
Money:
1,310,872

Starter Pokémon:

Feraligatr
Feeds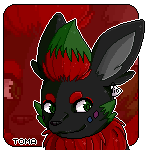 yeah, this hiatus isn't semi anymore lol
it's been a wild ride here && im so glad to have met everyone i met. i simply don't have time for this site anymore since i have better and more important things i should be doing. A few bad things have happened to me in the last week or so and I'll need time for that too.
i'll check back on and such, but very rarely. ily ((:
im still on discord though toma#3357
peace out.
7 Days ago
9 comments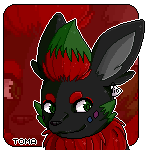 sm houndoom log !
pwease dont comment
2 Months ago
45 comments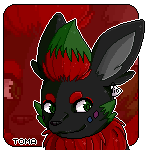 Congratulations!
A shiny Shuppet hatched out of one of your eggs
(Chain #5392)
!
shiny mega aaaa
3 Months ago
39 comments
mmm salad
toma | high schooler | "im ur salad senpai now"

i think im somewhat friendly so don't be scared to talk to me !! some people are and im not a scary person.
---

things i like ;
- water polo
- fire emblem
- splatoon
- drawing
- music
- rping

please feel free to message me about that stuff or anything else !!