it me
♡ | LOML | RULES | WIKI | HELP/GUIDES | DIARY
---
Short & sweet, I'm

Mal

& I'm the Wiki Admin. (▰˘ ⌣˘▰)
I also make new Staff Banners & Premium Banners.

I'm pretty obsessed with

Ariana Grande

.
I also have a newfound love for all things flower related. ♡

I consider myself to be friendly, though I can be quite blunt & stubborn.
Regardless of the circumstance, if you need help, don't hesitate to ask!
I juggle a lot of responsibilities on-site & off-, so it may take me some time to respond.
Shiny Hunt
Malkins is currently hunting Joltik.
Hunt started: 18/07/2018



Chain: 1
(0 Shinies hatched so far.)
Game Records

Trainer ID:
#774532294
Registration:
02/07/2014
(4 Years ago)
Premium member
until
08/Jan/2019
Game Time:
3116:21 Hours
Total interactions:
3,283,504
Money:
176,189

Starter Pokémon:

Typhlosion






Feeds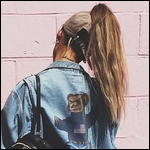 all i do at work is be bored bc there's no customers
but then i'm also annoyed bc there's customers when i'm trying to do something
and poop
Today, 18:28
0 comments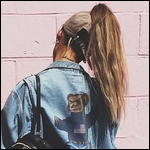 don't read the comments
or comment on the feed
Yesterday, 17:28
5 comments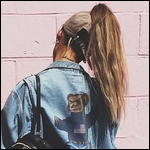 Don't
⯈ Beg me for my items, Pokémon, PD, etc.
⯈ Advertise your trade, feed, etc. in my messages.
⯈ Be rude to me and expect me to be friendly in return.
⯈ Send me random battle requests.
⯈ Spam me with simple "Hi" messages.
⯈ Expect me to add you without having an actual conversation first.
Somewhere Over The Rainbow
MALFOUUU |
MALFOUUU & WHYTRYMAL |
M4LEKF
MAL#7277 |
HOELAX |
HOELA |
WHAT_ON_EARTH
Contact
Last Action
Viewing a Userprofile
(2 Hours ago)