About Me
About me is under construction, apparently for an eternity.

Alex | 21 | Single | Straight | INTP | Autistic | Colorblind
Assassin in training, Master in swordsmanship and Black Lightning Magic.
Daydreamer.
Xbox Gamertag: Cursed Swift
PSN: Cursed_Sw1ft
Games currently playing: Monster Hunter World, Overwatch and Destiny 2.
Anime currently fanboying over: Boku no hero Academia, One Piece and Shokugeki No Souma.
Artist with artist block.
Lover of Dark, Electric and Dragon Pokemon.
Wants to have at least one of every plushy.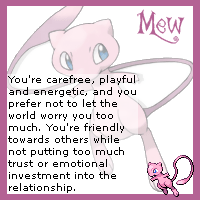 Game Records

Trainer ID:
#324516703
Registration:
03/06/2017
(1 Year ago)
Game Time:
388:11 Hours
Total interactions:
203,884
Money:
698,230

Starter Pokémon:

Sceptile
Feeds













Last Visitors
Visitors
Valy20
Mon, 24/Sep/2018, 15:05
Toxic_wolfy212004
Mon, 24/Sep/2018, 14:54
KuroIzumi
Fri, 31/Aug/2018, 17:19
Fuzzylittlepaws
Mon, 27/Aug/2018, 22:17
~*Rosie~Eevee*~
Fri, 24/Aug/2018, 01:11
Contact
Last Action
Reading the news
(10 Hours ago)