Forum Thread
i draw give me money
Forum-Index
→
Fanmades
→
Fanarts
→
i draw give me money
shortr

OFFLINE
Trainerlevel: 8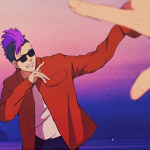 Forum Posts: 2
hi i made ok art and i wnt money n good pokemon kthx

prices
fullbodies r 800k pd
headshots r 550k pd
pixels prices vary
backgrounds,,,idk they r expensive ok
usd prices
fullbodies r 40$
headshots r 20$
pixel prices vary
bgs r 60$

rules
dont constantly ask me how is th art going tht stresses me out
half of the payment must be sent before i start working thn when i finish u can send the othr half kthx
dont claim my art
i wont draw mechanical things or pokemon tht r too complex bc owie my stummy


burps

examples




k thx here is the form
payment type:
ref:
optional stuff:

---
ImperialHound

OFFLINE
Trainerlevel: 48

Forum Posts: 107
payment type: 800k pd
ref:
boop
optional stuff: i'd love a fullbody of that babe :>
would you have a price in mind for a pixel of him ;v; may be interested in that as well
---
shortr

OFFLINE
Trainerlevel: 8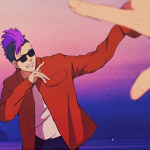 Forum Posts: 2
Koushi

OFFLINE
Trainerlevel: 54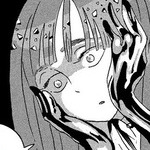 Forum Posts: 744

Hi!! Your art is super cute!!
Payment type: PD (for a pixel)
Ref:
here
(I can give you another character if they're not ok!)
Optional stuff: not sure what sort of price a pixel of them would be, but I'll send the payment right over when we've worked it out!
---