Party
Pkmn
Name
Level

EXP

/

EHP

cassandra
(Mega Gardevoir)
SHINY
540
151,188 / 1,095,526
harley quinn
(Mega Absol)
SHINY
934
2,405,795 / 3,115,911
hyperion
(Arceus (Dark))
SHINY
4,712
7,659,735 / 83,278,711
patrick jane
(Maneki Meowstic)
SHINY
618
477,172 / 1,147,627
your lie in april
(Floette (Sakura))
SHINY
234
84,447 / 164,971
EGG
---
1,764/5,355
❗™️
𝖕𝖚𝖗𝖗 ◾ 𝖕𝖎𝖝𝖊𝖑 𝖆𝖗𝖙𝖎𝖘𝖙 ◾ ♒ ◾ 𝖓𝖚𝖗𝖘𝖎𝖓𝖌 𝖘𝖙𝖚𝖉𝖊𝖓𝖙 ◾ 𝖇𝖚𝖘𝖞
𝖎'𝖒 𝖙𝖍𝖊 𝖘𝖍𝖆𝖉𝖔𝖜, 𝖞𝖔𝖚'𝖗𝖊 𝖙𝖍𝖊 𝖑𝖎𝖌𝖍𝖙
𝖎'𝖒 𝖆𝖑𝖜𝖆𝖞𝖘 𝖜𝖗𝖔𝖓𝖌, 𝖞𝖔𝖚'𝖗𝖊 𝖆𝖑𝖜𝖆𝖞𝖘 𝖗𝖎𝖌𝖍𝖙
𝖔𝖗 𝖜𝖆𝖘 𝖎𝖙 𝖙𝖍𝖊 𝖔𝖙𝖍𝖊𝖗 𝖜𝖆𝖞 𝖆𝖗𝖔𝖚𝖓𝖉?
𝖉𝖔𝖊𝖘𝖓'𝖙 𝖒𝖆𝖙𝖙𝖊𝖗, 𝖙𝖍𝖊 𝖛𝖔𝖎𝖈𝖊𝖘 𝖎𝖓 𝖒𝖞 𝖍𝖊𝖆𝖉 𝖆𝖗𝖊 𝖙𝖔𝖔 𝖑𝖔𝖚𝖉.

lyrics & pixel of my and Jesen's ocs by me


🔻i don't always answer to pms/palpads, don't spam me🔻
🔺the only things I'm trading/selling are in gts/ah🔺
🔻here's my pixel art shop🔻
🔺Jesen is my gf🔺
🔻siqko is my bff🔻
🔺current hunt:🔺

Shiny Hunt
purr is currently hunting
Swablu
.
Hunt started: 19/09/2020


Chain: 220
7

8

0


Badge Showcase
| | | | | | | | | |
| --- | --- | --- | --- | --- | --- | --- | --- | --- |
| Set #1 | | | | | | | | |
| Set #2 | | | | | | | | |
| Set #3 | | | | | | | | |
| Set #4 | | | | | | | | |
Medals



Game Records
Trainer ID:
#20243137
Registration:
07/06/2014
(6 Years ago)
Premium member
until
20/Apr/2021
Game Time:
6903:26 Hours
Total interactions:
1,506,062
Money:
125,867

Starter Pokémon:

Feraligatr




Feeds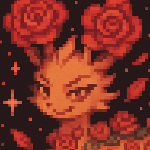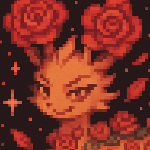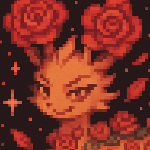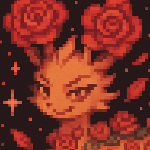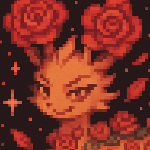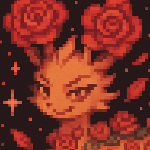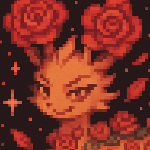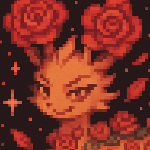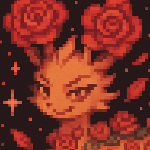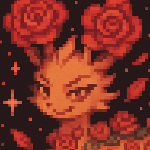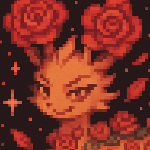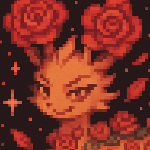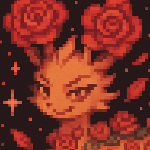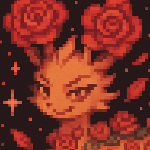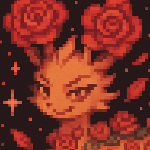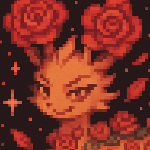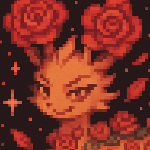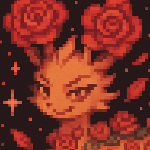 blehhhh
avatar from here
Contact
❗DON'T PM/PALPAD ME UNLESS IT'S ABOUT: ❗
• art I bought from you or you bought from me
• selling/trading business