Party
Pkmn
Name
Level

EXP

/

EHP

my little pony
(Arceus (Poison))
SHINY
4,258
58,355,241 / 68,005,584
scar
(Mega Luxray)
SHINY
1,238
1,459,280 / 5,484,921
alienated soul
(Mewtwo)
189
114,868 / 134,664
morgana
(Zacian)
87
21,762 / 28,711
emotional shield
(Pupibot)
SHINY
293
207,186 / 323,034
singing in the rain
(Autumn Ampharos)
SHINY
254
14,604 / 225,639
a bohemian soul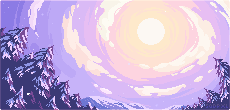 hi,I just like drawing and studying nursing at college
oh and I'm going to become a nurse in like 2-3 years
also, I'm kinda weird and messed up bc of my past,sorry in advance
Mary packed her bags and left home on a Christmas Eve
For sea soaked skies and dashing lads with cars
An actress orphaned by the social constructs of her art school
A victim of their esoteric rule
So pretentious that she almost thought it cool
But all you'd hear is
La la la la la.
"no tree,it is said,can grow to heaven
unless its roots reach down to hell."
Shiny Hunt
Niue is currently hunting
Ponyta
.
Hunt started: 15/01/2020


Chain: 81
2

0

0


Game Records
Trainer ID:
#20243137
Registration:
07/06/2014
(5 Years ago)
Premium member
until
15/Feb/2020
Game Time:
6501:14 Hours
Total interactions:
1,021,486
Money:
91,097

Starter Pokémon:

Feraligatr




Feeds














Badge Showcase
| | | | | | | | | |
| --- | --- | --- | --- | --- | --- | --- | --- | --- |
| Set #1 | | | | | | | | |
| Set #2 | | | | | | | | |
| Set #3 | | | | | | | | |
| Set #4 | | | | | | | | |