About Me
Feel free to talk to me about anything! You can call me
any of my RP names or Zace!
Profile pic by my irl friend's foolishness and my snipping tool!
I'm 21 years old, live in Iowa, and my pronouns are
he/his/him/she/hers/her/they/them.
I'm a fan of anime music, if you have any recommendations then tell me! My favorite band is coldrain!
Profile picture made by sire_sole1l
Credit to PizzaParlourSystems!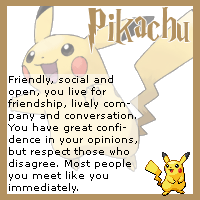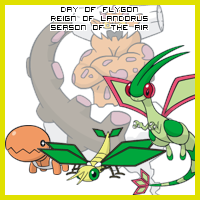 Interesting Link
The next male shiny Hoothoot I get shall be named Ichorvio
Gift Backs
SM Hunt
Teatime_Biscuit
arlert-brainrot
DarknessTyplo: x58 Fire Gems (or at least something in return)
EmmaWang
Mimikyu_Man: x19 Fire Gems Waiting to help in return

Extra
Aspen: Gave 5 Dragon Gems
Chungus: Gave 2 Fairy Gems
Torracat: Gave 2 Dragon Gems
LugiaBRE: Gave 30 Grass Gems

Zacian Hunt
James125: x1 Art of Combat

Ditto Gift Gem Count/Ditto Count
Purpleeda: x22 Normal Gems/0 Ditto (yet)
Miminite: x16 Normal Gems/0 Ditto (yet)
LugiaBRE: x26 Normal Gems/0 Ditto (yet)
ShinyMegaLucarioGuy: x5 Normal Gems/0 Ditto (yet)
James125: x294 Normal Gems (equivalent)/0 Ditto (yet)
Torracat: x3 Normal Gems/0 Ditto (yet)
DarknessTyplo: x379 Normal Gems/0 Ditto (yet)
TheUnknownCollector: x65 Normal Gems/0 Ditto (yet)
PenguinPowerful: x77 Normal Gems/0 Ditto (yet)
~Venus~: x1,000 Normal Gems/1 Ditto
Shiny Hunt
Teller is currently hunting
Jangmo-o
.
Hunt started: 26/11/2021


Chain: 40
0

Hunt 4 Normal Gems
I'm opening a service to those who reach out to me (not big enough for a shop, but not small enough for occasional feeds that annoy everyone)
I'll be hunting shiny hunting non-event, non-specially received Pokemon for Normal gems as well as regular hunting event Pokemon in my collection!

Prices
10 gems - 1 Easy Shiny Pokemon
15 gems - 1 Medium Shiny Pokemon
20 gems - 1 Event Pokemon and Region Variant Pokemon
25 gems - 1 Hard Shiny Pokemon
50 gems - 1 Rare Shiny Pokemon

Similarly, if you just want a regular Pokemon from me, unless otherwise discussed or offered, I would like 1 normal gem (if you'd like you can bargain with me, I won't be unreasonable)

Note that any Normal gems received by me through this exchange will be added to my tally for my Ditto hunt, which means that if you do it enough there's a chance you could somehow end up with a whole Ditto by the end


Buy List: (Pokemon: Buyer)
X3 Jangmo-o: ChikoritaMining
Axew: RanbooMyBeloved
Drampa: RanbooMyBeloved
Goals: Public
Normal Gems...
Get 100 Art of Combats

Casual Goals:
Honey

Moomoo Milk

Flour

RP Info
Pokemon
Shino -
Besaray
, born in the Dark Forest (Picture by Scottsky)
Abs - Absol, regular form has slightly dulled eyes, born in the Dark Forest
Mega Form
(Picture by Scottsky)
Rocke -
Half Ditto, Half Human
Cynder - Cyndaquil born in the Dark Forest (Super strength)
Pyrk - Twin of Cynder, a
Ponpin
with a giant "X" shaped scar on his belly and a broken outlet.
Goldie - Daughter of Shino and Abs,
Shiny Caterpie
, very relaxed around everyone but her mom, Shino.
Humanoids
Rocke - (Again, info above)
Johnny Joe - Super Demon,
Before becoming a demon
,
Demon, post-horn break, 2 tails, demon of pride
Jacob "Custer" Joe - Super Demon, wings, 2 tails, demon the Kynseract family
Jacalyn "Emily" Joe - Super Demon, 2 tails, demon of the Kynseract family
For more information on the demons ask me or Scottsky
Animals
Dark Rose - Demon Cat, blood red paws and tail tip, pitch black fur, and blood red eyes, can fly without wings, understand all languages, holds grudges a lot, otherwise a powered wolf with the same coloring and instead of flying she can sense things much better than most, always goes by "Rose"
Zeltic - Wolf God, pitch black fur, black eyes, God of Shadows, born on a cold snowy mountain in ancient times, wanders aimlessly now
Dragalia
Zeltic - remade form of
Zeltic
as a Dragalia Dragon
Dark Rose - remade form of Dark Rose, Sylvan with black ears and long straight hair with blood red tips, wears blood red gloves, black tail with a blood red tail tip. Eats shadows, remade as the Dragalia adventurer packbound to Zeltic.
Game Records

Trainer ID:
#767744757
Registration:
11/02/2014
(7 Years ago)
Premium member
until
26/Aug/2022
Game Time:
1704:16 Hours
Total interactions:
5,058,357
Money:
113,591

Starter Pokémon:

Emboar
Feeds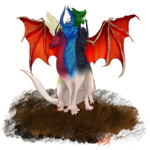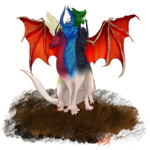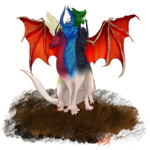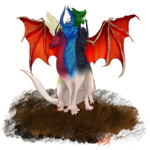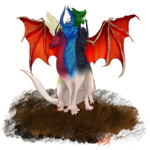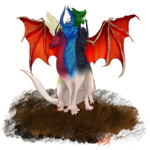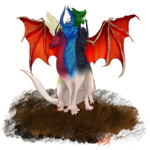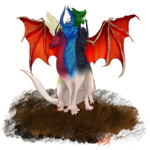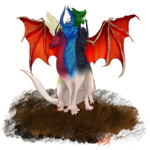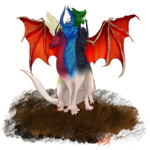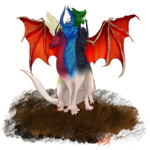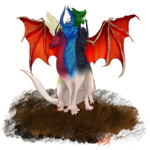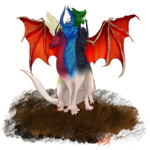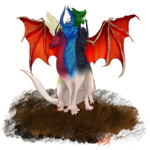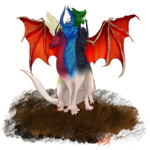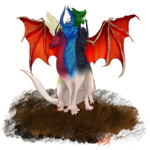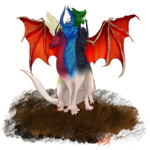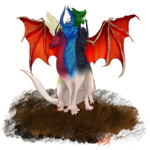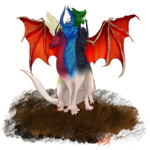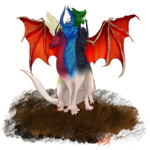 Contact
Last Action
Browsing through notifications
(54 Seconds ago)
Badge Showcase
| | | | | | | | | |
| --- | --- | --- | --- | --- | --- | --- | --- | --- |
| Set #1 | | | | | | | | |
| Set #2 | | | | | | | | |
| Set #3 | | | | | | | | |
| Set #4 | | | | | | | | |