About me
Sashimi



She/Her
Next Hunt
Shiny Zygarde Core



34/1000



2/1000



Name will be: Squishy

𝐼 𝑠ℎ𝑎𝑙𝑙 𝑐𝑎𝑙𝑙 ℎ𝑖𝑚 𝑆𝑞𝑢𝑖𝑠ℎ𝑦 𝑎𝑛𝑑 ℎ𝑒 𝑠ℎ𝑎𝑙𝑙 𝑏𝑒 𝑚𝑖𝑛𝑒, 𝑎𝑛𝑑 ℎ𝑒 𝑠ℎ𝑎𝑙𝑙 𝑏𝑒 𝑚𝑦 𝑆𝑞𝑢𝑖𝑠ℎ𝑦.
Game Records
Trainer ID:
#605045945
Registration:
14/09/2020
(10 Months ago)
Game Time:
527:58 Hours
Total interactions:
111,657
Money:
76,813

Starter Pokémon:

Emboar
Feeds
Y'all

My pharmacist giving me the covid shot yesterday was in a rush. I was about to pull up my sleeve so she could sanitize and give me the shot but she said that I didn't need to and just stuck the needle right through my shirt. Might I add without A bandaid. Do I have a piece of cotton just floating in my bloodstream right now?😅

Hey there! I am currently shiny hunting cosmog and any shiny I hatch before chain 100 I'll give it away for free and I'll also be giving away 100 nuggets for every shiny I hatch! And if I do hatch a shiny before chain 100 I'll give away 200 nuggets at chain 100!
To enter you can:
Share
#Acosmichunt
to spread awareness
Like this post.
And comment when you interact with my party! Each egg interaction is one entry!
Ends when I reach chain 100!
Winners will be decided by a RNG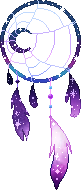 Sarah: That's not fair!

Jareth: You say that so often, I wonder what your basis for comparison is?